FRA's Website is a Valuable Tool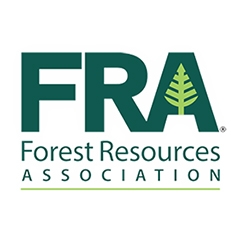 Are you familiar with the FRA website? Our website provides many resources for members at both the regional and national level. Below are some of the many useful tools accessible on the FRA website:
Job Board
FRA Members may announce job vacancies at no charge on FRA's online Job Board. Basic posting is $350 for non-members. All job postings receive 60 days of exposure and are sent out on the FRA Bulletin at the end of the month. Please email [email protected], to list your open position.
Events
All upcoming FRA meeting information including the location and times of FRA's 2019 Annual Meeting in Fernandina Beach, FL and this Fall's Fly-In in Washington, DC are posted on the FRA website's Events page. Check in here to stay up-to-date with upcoming FRA meetings at both the regional and national level and to find information on how to register.
Technical Releases & Safety Alerts
If you missed the most recent quarterly Technical Release and Safety Alert email, you can still access this valuable information on the FRA website. Almost 600 Technical Releases and 300 Safety Alerts are currently available. FRA region staff were hard at work last year producing 42 Technical Releases in 2018, more than in any year in the past. Be sure to take advantage of these resources.
Regional Information
FRA's website hosts a specific page for each of FRA's six regions: Appalachian, Lake States, Northeast, Southcentral, Southeastern, and Western. On each page, you can find recent meeting minutes, past papers and presentations, upcoming meeting information, and other spotlight articles. If you are unsure of which region you belong in, please reference the map to the left.
Educational DVDs and Publications
Over the last 20 years, FRA has produced many quality DVDs and Publications on a variety of topics. All of these Educational DVDs and Publications are available for purchase on the FRA website. FRA Appalachian and Southwide Region Manager Rick Meyer recently wrote on one of these purchasable publications, the Timber Harvesting Safety Manual, in our Woods to Mill blog. Please note, all DVDs and publications for sale on the FRA website are half price for members logged into the website.
Policy
FRA sends out weekly Issue Updates almost every Friday, updating members on what is happening on Capitol Hill and FRA priorities. If you miss any Issue Updates, be sure to check them out on the FRA website. FRA Policy Priorities and Accomplishments can be found here as well.
Many items on the FRA website are only accessible to FRA members with website logins. If you are an FRA member and do not have or do not remember your FRA website password, please contact me at [email protected] for assistance.