2023 Thru the Trees Contest Winners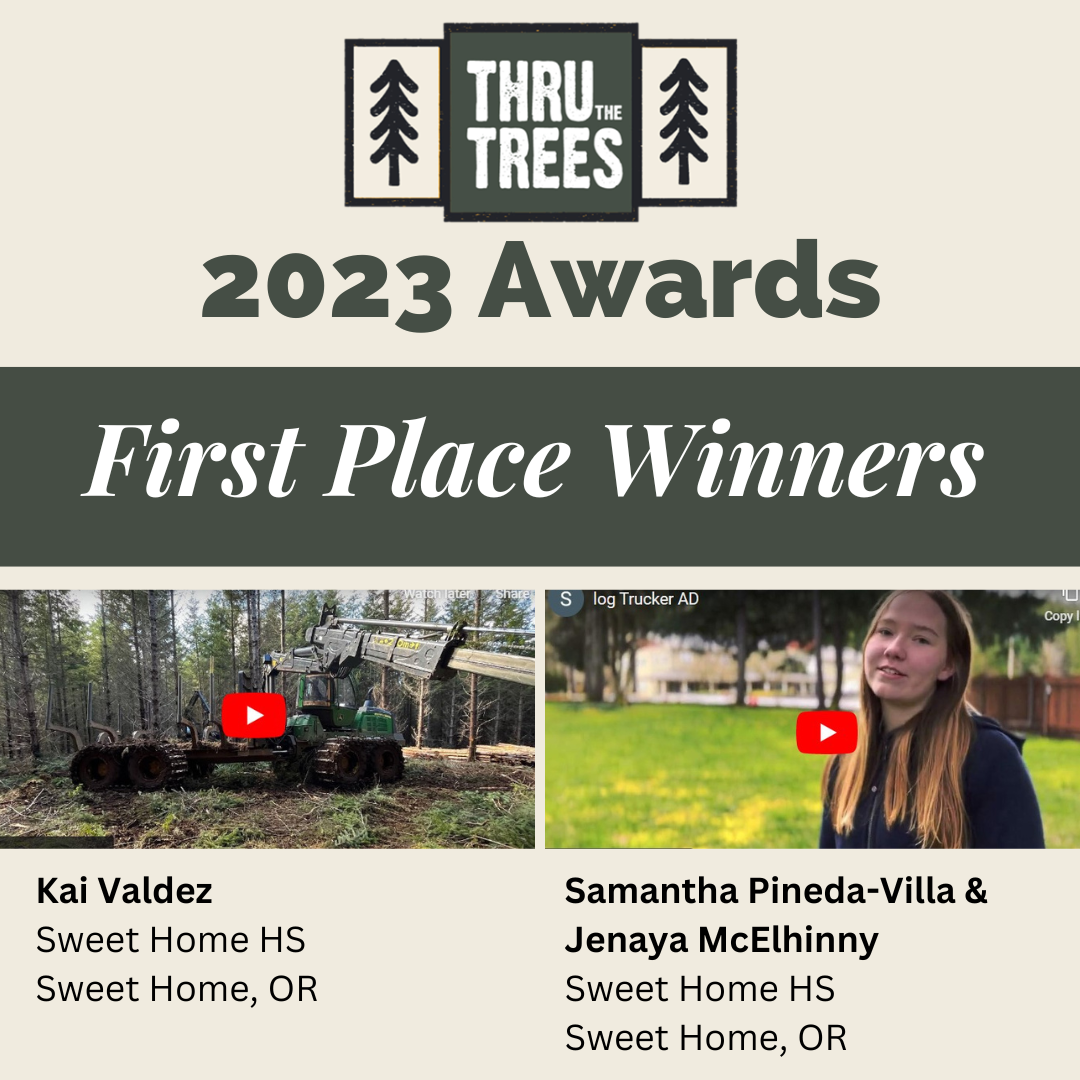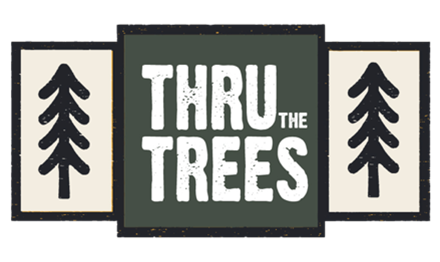 As the forestry industry continues to strengthen its initiatives to support workforce development and entice younger workers into the sector, a group of industry and association partners have come together to host a video contest, Thru the Trees. The contest strives to build student interest in the forestry industry by challenging them to create videos that showcase and explain different careers associated with the timber industry. Students aged 14-18 located in Idaho, Montana, Oregon, and Washington are invited to participate.

When this contest began, the organizing committee worked very hard to develop a comprehensive website to give the students resources on how to research industry careers, contact industry representatives to facilitate and develop interviews, and make concise and informative videos with the hope of inspiring these students to go into a forestry career after they graduate.

The contest has been running since 2021 and has had participation from more than 150 students who have put together videos highlighting diverse careers from multiple perspectives.

2021, 2022, and 2023 winners are highlighted on the Thru the Trees website (www.thruthetrees.org). This year the organizing committee decided to award first ($750) and second place ($350) winners in two categories – informative and inventive. The First and Second place winners were selected from eight finalists who will receive award prizes. The committee additionally awarded four teacher incentives to encourage teachers to promote the contest.

Video entries were judged based on (1) how well the video highlighted met the purpose of the contest, (2) quality and accuracy of the content, (3) clarity and organization, (4) creativity and likeability, (5) quality of production.


Other finalists included:
Halle Lowman – Boise HS, ID
Jayden Mancilla – Sweet Home HS, OR
Team: Briar Nixon, Rally Graham, Tony Boschian – Sweet Home HS, OR
Alex Reed – Sweet Home HS, OR
Foresters & Environmental Engineers
This year we also awarded four teacher incentive prizes: Blake Manley, Sweet Home High School (Oregon); Darelle Parker, Central Linn High School; Kim Brydges, Boise High School; and Michelle George, Orofino High School.
The generous support for this contest came from: Associated Logging Contractors, Associated Oregon Loggers, Forest Resources Association, Forests Today & Forever, Hampton Lumber, Idaho Forest Group, Idaho Forest Products Commission, Montana Timber Legacy Foundation, Oregon Forest Resources Institute, Oregon Women in Timber, Pacific Logging Conference, Project Learning Tree, Sustainable Forestry Initiative/Project Learning Tree, and Washington Forest Protection Association.
To learn more, visit: