Are Workers in Logging and Forestry Really Happier and Less Stressed?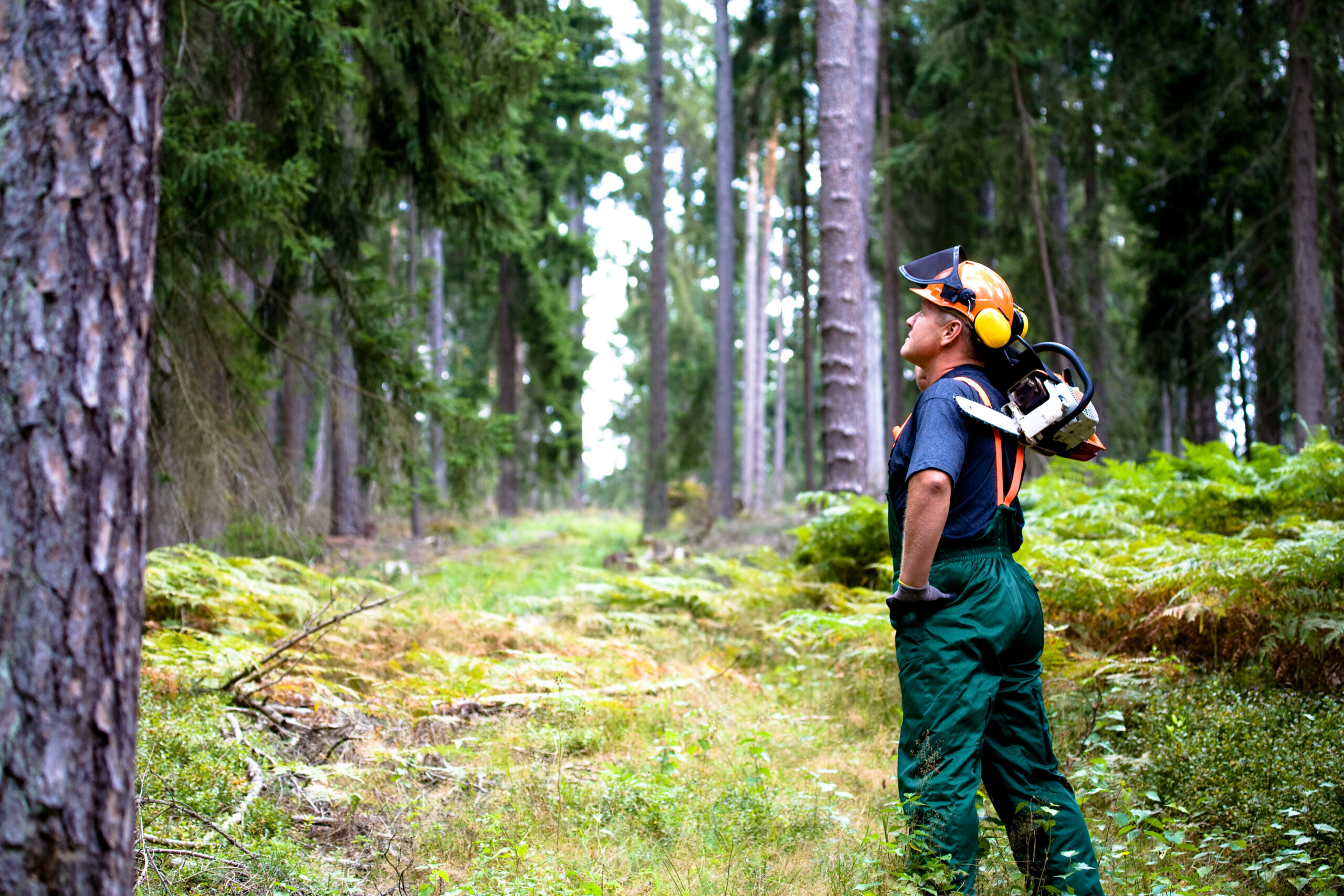 According to a recent publication, agriculture, logging, and forestry industries have the highest levels of self-reported happiness and the lowest levels of stress. When I read that, I asked myself, "Was that before COVID?" If it wasn't, then I'm confused. The answer to my question was yes and no. These findings came from four separate surveys by the Bureau of Labor Statistics from 2010, 2012, 2013, and 2021. I did a little more digging for clarity. On a scale of 1-6, with 6 being the highest rating, agriculture, logging, and forestry workers' average rating for their happiness was 4.4, meaningful work 5.2, and stress 1.9. These were the highest scores for "well-being by industry." In comparison, the "least happy and "most stressed" were in finance and insurance. Those workers ranked happiness 3.6, meaningful work 4.1, and stress at 2.9. All other industries fell somewhere in between those scores. (Washington Post)




Last week, I spent one day with a sawmill owner and his son, riding around the county and visiting tracts of land they acquired over the last four decades. Our conversations were interesting and covered a range of subjects. The best way to explain it is just to share it. Those conversations gave me clarity and a better understanding of why individuals in agriculture, logging, and forestry are among the happiest folks out there. First, we all know increasing the workforce is a high priority, and I asked the owner how his workforce was doing. He said losing truck drivers after COVID was their biggest problem. Drivers were lured to the larger, over-the-road companies for higher pay, but now many are returning because of reduced wages or too much time on the road. In addition to that, the owner pointed out that they've never laid an employee off. Sure, they've experienced the downturns in the economy, same as everyone else, but layoffs aren't the answer. He explained his philosophy: if an employee is willing to be cross-trained in another job and continue to work hard, "there's always something to do around the sawmill." The long-term investment in their most valuable resource, "the people," will always trump the short-term financial savings of a layoff. It's true, at least when it comes to their mill. Still 38 employees strong! Secondly, workforce development can be strengthened through partnerships. The owner works with county judges and local law enforcement to know when an inmate is being released. If that person needs a second chance and wants to work, the owner gives them the opportunity. Getting people productive and back into the community has been rewarding and a great value-add. Some individuals have risen into management positions at their mill.




We covered a lot of ground, and it only seemed fair to ask, "How do you handle stress?" He gave a simple answer. Over the decades of managing the business, providing for a family, and surviving the "great recession," etc., he suggested that, just when everything is closing in, he goes back to the woods! He finds peace and solace there. He's given both his sons the same advice since they are now fully involved with managing the mill and raising families. There is something about the stillness of a forest that calms the soul. We've all heard about "green space" and how important it is to include it in new offices or city planning. Just having a tree outside your office window can make all the difference in your day. Did you know Central Park in New York City is an 843-acre green space? Agriculture, logging, and forestry workers are all "swimming" in green spaces. Living in rural America and working in agriculture, logging, and forestry will guarantee you have a green space. Finally, taking the forest indoors isn't easy. I think about wood and why it's so appealing. That whole process begins with that renewable resource, a tree. (Arbor Day) Being proud of what we do and believing in it gives us value and meaning.

I've included pictures of the sawmill office and showroom for your viewing pleasure!




The pictures highlight the hardwood products from their secondary manufacturing customers who buy their lumber. This owner knows what they do is meaningful to him and others! (Real American Hardwood Coalition)




Looking back at the original question, "Are workers in logging and forestry really happier and less stressed?" I would conclude they are. To quote the famous German poet and novelist Johann Wolfgang von Goethe, "He who enjoys doing and enjoys what he has done is happy."