Wood Supply Chain Workforce Series Iss.3
Growing Concerns About the Health and Capacity of the Logging Sector: A Minnesota Case Study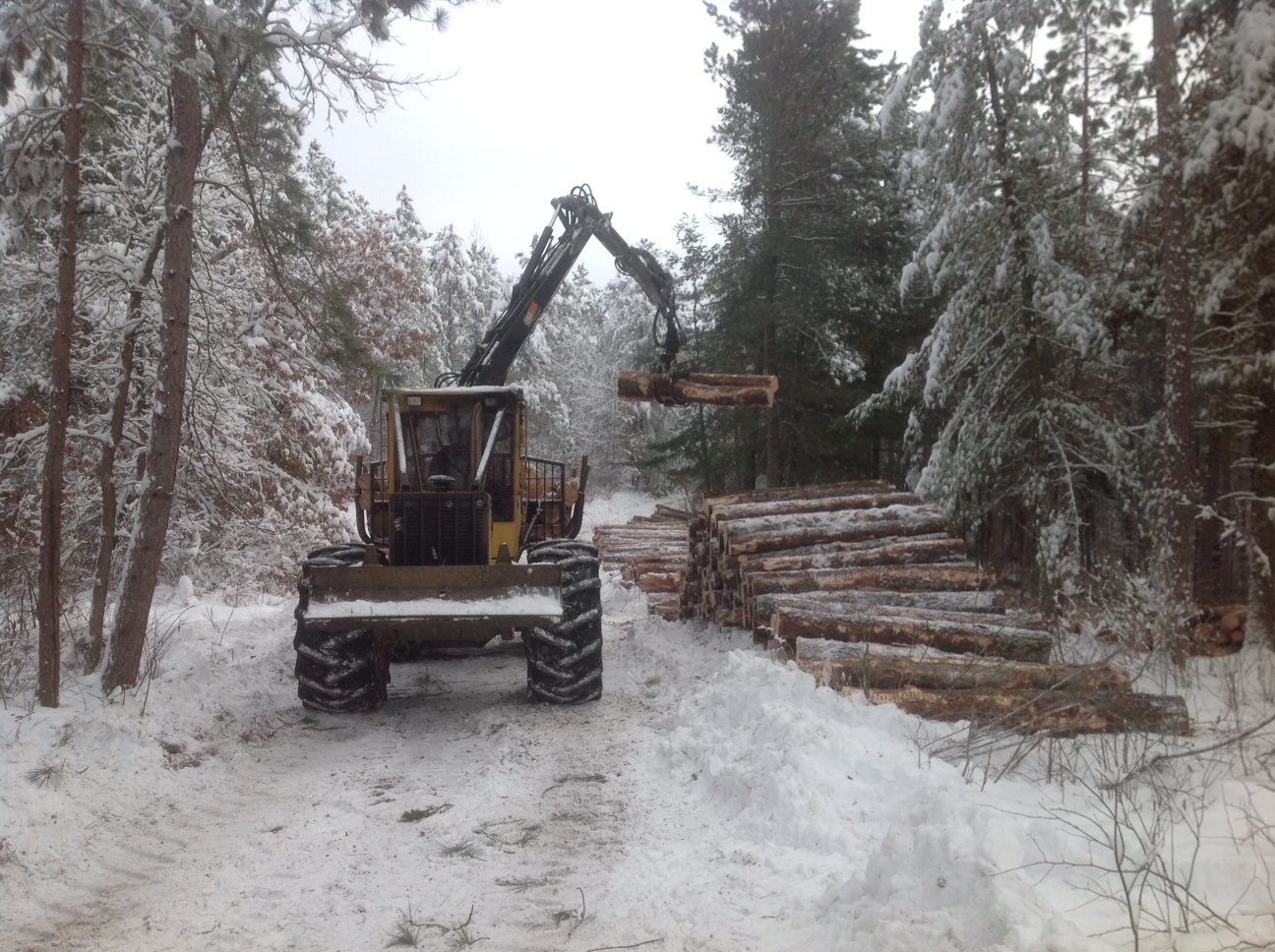 A healthy wood supply chain depends on all processes involved to be efficient and viable. From the landowners providing the raw materials to loggers processing trees to hauling logs to the mills that manufacture products, each step is dependent upon the other. One could argue that loggers and logging businesses are the backbone of the wood supply chain. A logging sector that is not healthy creates inefficiencies throughout the entire supply chain resulting in higher costs for all.
Logging businesses are the only means to move harvested trees from the woods to the mill. Each year in the United States, loggers harvest and transport more than 400 million tons to consuming mills or wood storage yards. More than 14,000,000 truckloads are required to transport this amount of raw forest products. The more efficiently this is done, the more it benefits the entire wood supply chain.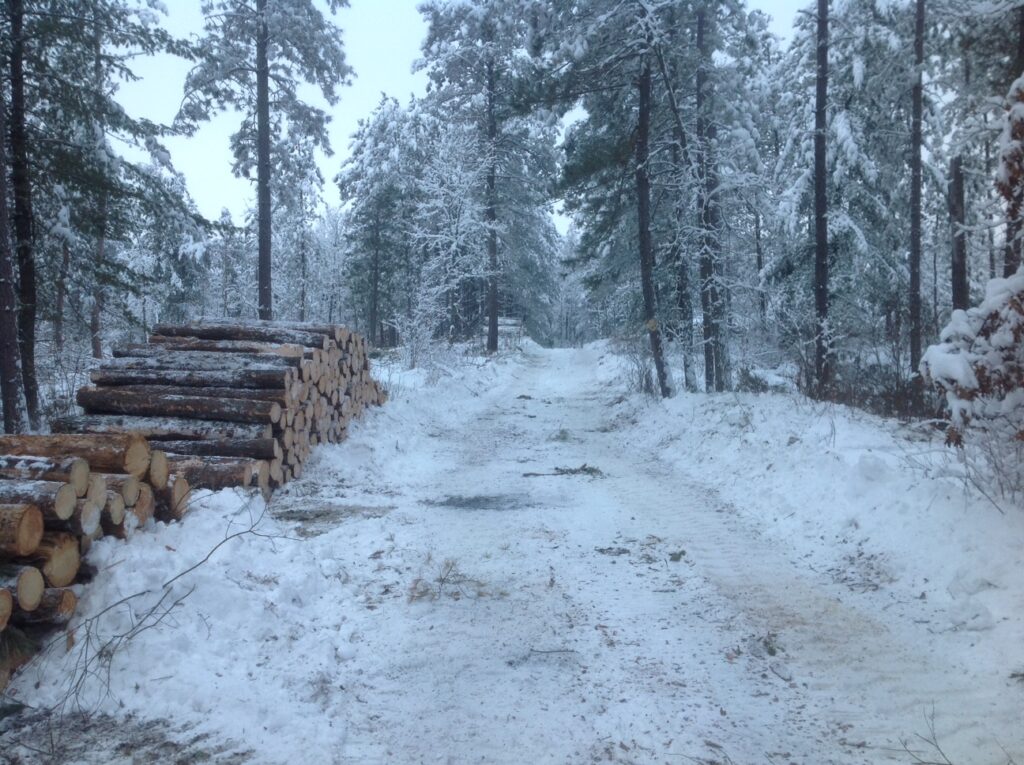 Since 1979 in Minnesota, the logging and forest products industry teamed up to monitor the health of logging businesses, with the most recent survey conducted in Spring 2022, to assess the health of businesses in 2021. Responses were received from 53% of the businesses.
The age of business owners continues to increase, with two-thirds of owners at least 50 years old. The age of in-woods equipment continues to increase, which can increase downtime and decrease productivity. Several survey respondents noted that new equipment costs are rising rapidly, forcing them to continue operating with their older equipment.
87% of the survey respondents would not encourage a family member or friend to become a logger, citing that the profit margin is small, the work requires long hours, and it is hard to get into the business. While nearly one-third of the respondents would like to increase their annual volume harvested in the future, they noted that hiring and retaining a quality workforce were key obstacles.
A "perfect storm" of the Covid-19 pandemic, mill closures, and the trucking shortage impacted businesses in 2021. About 40% of the respondents noted a decline in profits due to the pandemic. 28% indicated a negative impact due to the closure of one large pulp mill in Minnesota and two in Wisconsin, and a shortage of truck drivers affected 54% of respondents. The shortage of truck drivers created a greater reliance on contract hauling than in the past. That reliance on contract trucking may have required logging business owners to pay more for their trucking or to wait longer to get their harvested wood delivered to a mill, negatively impacting their cash flow.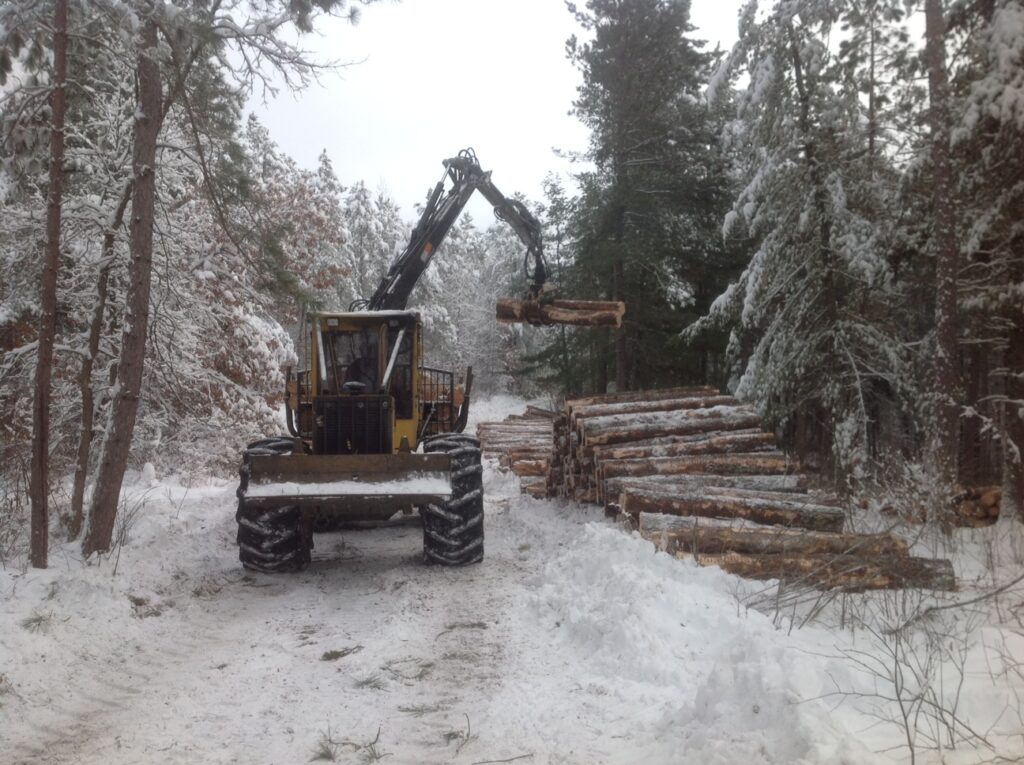 Minnesota's logging industry has lost businesses within the past ten years for various reasons, including rising costs of equipment, fuel, labor, and benefits; relatively flat logging rates for delivered wood; aging ownership and equipment; and the difficulty in hiring and retaining a quality workforce. All of these factors point toward a growing concern for the health and capacity of the logging sector to continue in its role as the backbone of the wood supply chain in Minnesota.
For more detailed information on the MN Logging Business Survey, be on the lookout for our upcoming Technical Release.
Resources:
Logging Employment Constraints Threaten Forest Industry Growth
Impact of Skyrocketing Fuel Prices on Forest Products Transportation – Forest Resources Association
How Much is Too Long a Wait? Calculating Expected Wait Times of Wood Deliveries
Time is Money and Wood Supply | What is a Long Wait Time?
A Summary of Covid-19 Pandemic Assistance to US Forest Products Companies
Reviewed by Tim O'Hara, FRA VP, Government Affairs and Manager, Lake States Region