National Forest Products Week 2020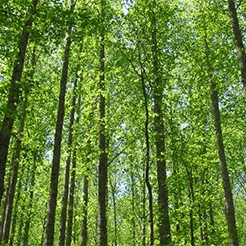 National Forest Products Week begins next week, and FRA is excited to celebrate a world-class wood supply chain. Please join us October 18-24 to recognize the forest products industry. This year's National Forest Products Week takes on added significance due to our industry being deemed as an essential business during the early days of the COVID-19 pandemic.
The wood fiber supply chain, a logistics network that plays a part in making the forest products we all depend on, is strong and sustainable. All parts of the chain, including the landowners, the planters and land managers, the harvesters and transporters of raw wood products, and the manufacturers who transform the product into paper, lumber, and other finished products, contribute to a dynamic wood supply chain. The forest products industry represents four percent of total U.S. manufacturing GDP, is among the top 10 manufacturing sector employers in 45 states, and employs approximately 950,000 people nationwide. That is something to celebrate.
FRA would like to take time over the week to promote elements of our industry that have gone above and beyond in contributing to making it the wood supply chain what it is today. We will also share what FRA has done to address the forest products industry's most significant challenges.

We will focus on industry safety practices through our Safety Alerts, and highlight partner organizations such as TEAM Safe Trucking and the Timber Harvesting and Transportation Safety Foundation, who are both working hard to ensure the wood supply chain remains safe. FRA is also pushing to get the Safe Routes Act passed to make sure that trucks transporting logs, pulpwood, chips, or biomass have access to the safer U.S. Interstate Highway System. Over this past summer, FRA also produced multiple webinars on safety during the COVID-19 pandemic.

We will share how FRA members practice sustainability in the industry from the land to the consuming mills. Our industry leaders work every day to create a competitive supply chain and ensure its greatest resource, trees, are responsibly managed and maintained for generations to come. FRA is doing its part to advocate for sustainability in Washington, DC, by supporting biomass carbon neutrality. FRA has also developed new fact sheets that show the role of forestland in sequestering and storing carbon. As the climate change debate continues, the fact sheets will be a useful tool to show the importance of managed forestlands to address climate change at the national, regional, and state levels.

We will detail industry workforce solutions that demonstrate how the wood supply chain is preparing for the future as the workforce ages. FRA is tackling this issue head-on. Last year, we also announced the formation of the Workforce Connections Initiative in the Western Region with the goal of addressing labor shortages. Recently, in partnership with other associations and companies in the West, FRA launched the Thru The Trees video contest as part of our Workforce Connections initiative. To promote our industry to the generation now learning primarily in an online setting, high school students are invited to create a video that provides information about the value of a career in the forest products sector. Grand prize wins $1,000. Please visit thruthetrees.org for more details.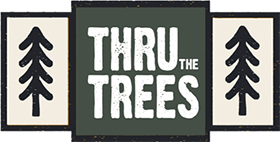 In Washington, DC, FRA is committed to advocating for legislation like the DRIVE Safe Act and the Future Logging Careers Act which would make it easier for the industry to have a younger, sustainable workforce going forward.
We will share examples of technical expertise and skill improvement in the forest products industry. FRA has championed these issues through our Technical Releases, which highlight opportunities for company and employee success.
FRA will be sharing all this through our social media platforms, so please be sure to follow us on Facebook @ForestResourcesAssociation and Twitter @ForestResources. Please feel free to share our material to ensure everyone knows about the forest products industry's world-class wood supply chain.