Workforce Connections – Pacific Northwest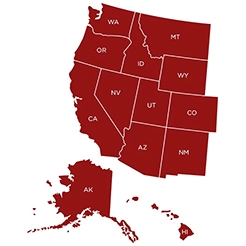 Earlier in the year, we announced the formation of the Workforce Connections Initiative in the Western Region. The main goal is to connect qualified candidates with those companies in the Pacific Northwest who have labor shortages and problems filling open positions.
Throughout the region, there has been much discussion about the industry's labor shortage, and it will only worsen as time goes on. Recently we conducted a survey to get data behind this assumption. The survey results are fascinating, and the data supports what everyone has been saying.
The survey was short, with only three questions (responses shown):
1. Please choose the answer that best describes your current workforce needs:
a. We do not have any current openings. (28.57%)
b. We have immediate openings that we are confident we can fill quickly with the resources we have. (4.76%)
c. We have immediate openings that have been vacant for more than a month. (19.04%)
d. We have immediate openings, and we are concerned that we will not be able to find qualified applicants. (47.63%)

2. How many additional job openings (besides those you currently have) do you foresee in the next three to twelve months?
a. None (14.29%)
b. 1-5 (33.33%)
c. 6-10 (14.29%)
d. 11-19 (14.29%)
e. More than 20 (23.80%)

3. IMPORTANT: Are you willing to post a link of your current job opening(s) to the FRA Job Board so that we can promote throughout the Pacific Northwest? If so, please leave your contact information here:
a. Supplied information (66.67%)
b. Did not supply information (33.33%)
The survey was sent to over 150 members of the forestry community in the Pacific Northwest, including both FRA members and non-members. The percentage of response was around 15%. We would like to see at least twice that amount, and will reach out again to request more participation.
Let us consider a few of the points made with the data collected from this survey:
There are many companies across the fiber supply chain (land managers, chip mills, sawmills, pulp/paper mills, trucking companies) who currently have multiple job openings that they are not able to fill.
In the next 3 to 12 months, the need will multiply exponentially, and the companies who responded will have HUNDREDS of openings.
If you participated in the survey – thank you! If you are in the Pacific Northwest, and would like to participate, please let me know. I will include you in the next communication. Finally, if you participated in the survey but did not supply your contact information – and have job openings – please consider reaching out. We can assist in getting your job postings in front of teachers and other educational professionals who have graduates and students who are – or will be – looking for jobs in the forest industry.
The next steps:
We are currently working with those who supplied their information to get the job postings added to the FRA job board.
As the FRA job board is populated with job postings, the link will be shared with colleges, trade schools, and other educational organizations to connect any qualified candidates with the companies who are looking to fill positions.
We will share the survey results with the distribution list and ask for more participation.
The labor shortages are not only in the Pacific Northwest, and there are many organizations across the country working on these same issues. If you have successes in your state or region that you would like to share with us – we would love to learn from you.