22-S-03
Chip Van Driver Injury While Rolling-Up A Van Tarp Cover Weighted Down With Snow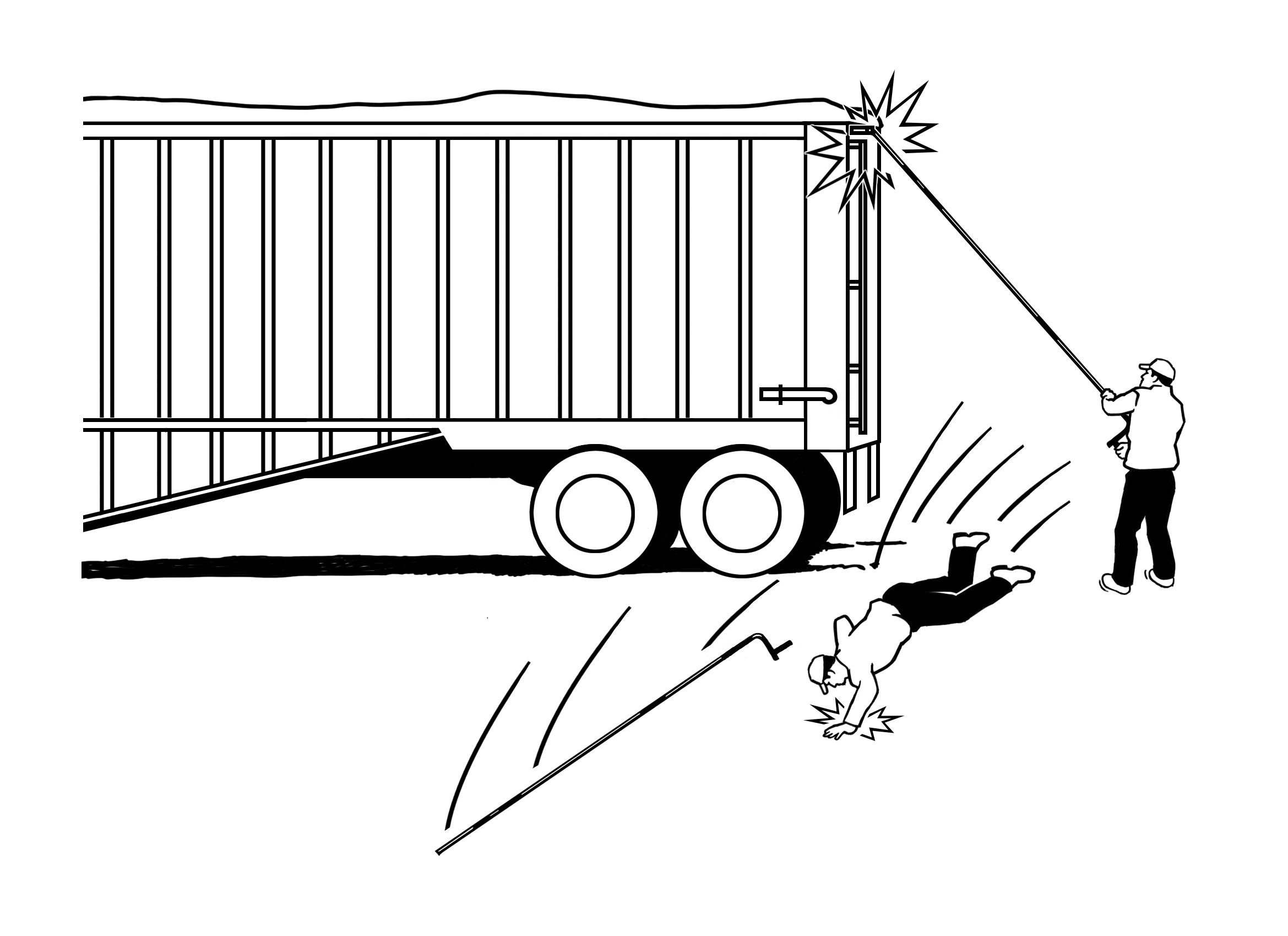 Background
On a December morning in the Lake States Region, a truck operator was preparing his truck for the workday. The night before, the driver had left the tarp of a 53-foot chip unrolled. It snowed the prior evening.
Personal Characteristics
The 54-year-old male employee of the logging company was an experienced truck operator.
Unsafe Condition
Snow and ice can make for unsafe conditions. At the end of the workday, the driver had parked the tractor-trailer and left the tarp cover on the van, and did not secure the tarp by rolling it up. Overnight it had snowed. Snowfall had accumulated on the tarp by the next morning.
Accident
While preparing to leave, the employee began to roll the tarp up into a secure position. While cranking the tarp, the handle snapped due to the excess weight of the snow. This caused the employee to fall to the ground.
Injury
The employee broke his wrist. The injury required surgery and a recovery period of 4-6 weeks.
Recommendations for Corrections
If available, park truck and trailer in a covered building or shelter overnight.
When parking the vehicle, roll up the tarp to prevent snow accumulation.
When snow and ice conditions are present, be sure to assess the situation and increase your awareness of hazards.
Wear proper footwear for the working conditions.
Attach ice cleats to boots during icy conditions.