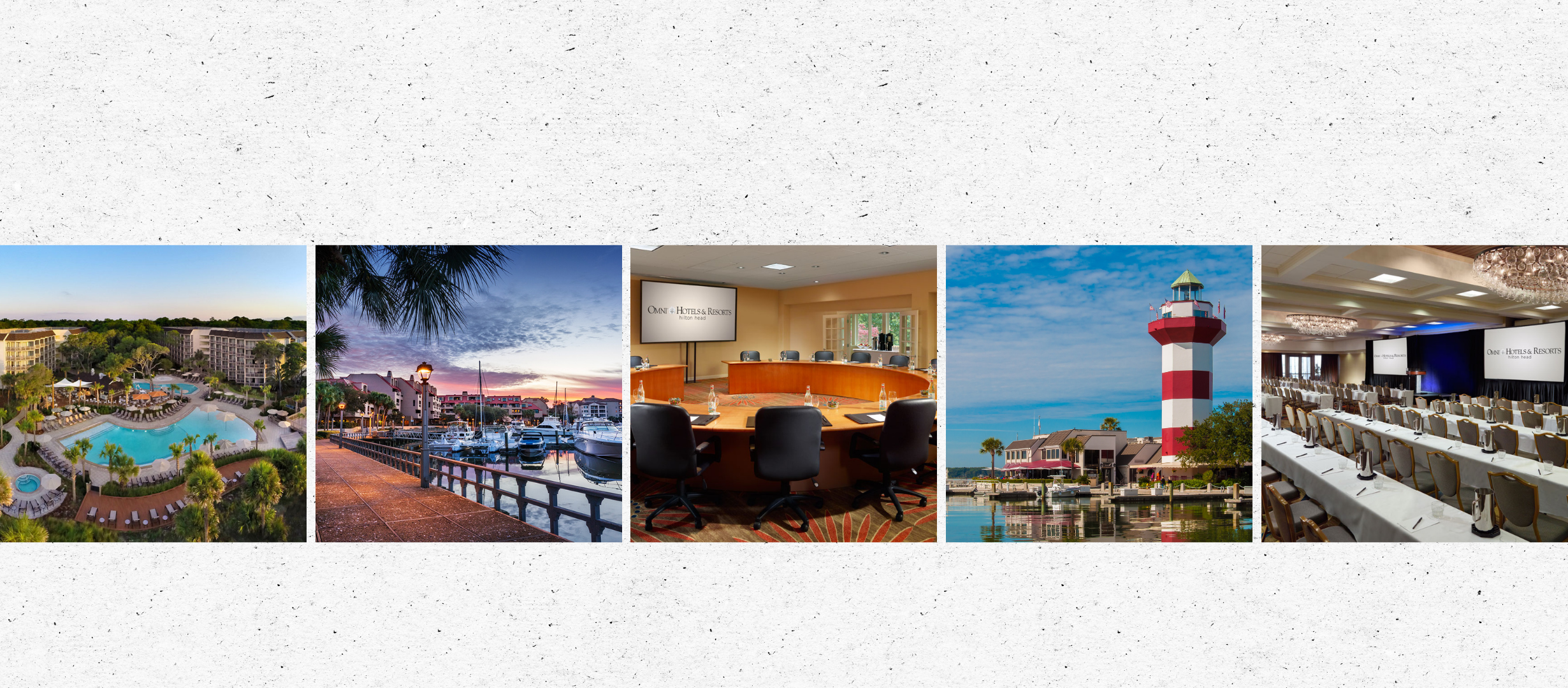 FRA 2022 Annual Meeting
Randy Moore
USDA Forest Service Chief
"USDA Forest Service Vision for National Forests—Immediate and Long-Term"
Randy Moore is Chief of the U.S. Department of Agriculture's Forest Service, leading a workforce of more than 25,000 permanent employees who sustainably manage 193 million acres of national forests and grasslands; support the world's largest forestry research organization; and work with states, tribes, and others to sustain all of America's forests for the benefit of all citizens, today and in the future. Under his leadership, the Forest Service cares for shared natural resources in ways that promote lasting economic, ecological, and social vitality for all communities nationwide.
During FRA's annual meeting, Forest Service Chief Randy Moore will present on strategic and tactical actions the Forest Service will implement to improve the forest health of National Forest System Lands. Chief Moore will also discuss the importance of the forest products industry in collaborating with the Forest Service to achieve short-term and long-term goals to improve forest health and resiliency.
Pete Madden
President, US Endowment for Forestry & Communities
"Supporting the North American Forest Industry: Taking Risks, Advancing Ideas, & Enhancing the Supply Chain"
Pete Madden joined the US Endowment for Forestry and Communities in February 2020 as President eventually taking on the role of President and CEO in November of 2020. Pete has worked in the forest industry for over 30 years in land management, procurement, business development, finance, acquisitions & divestitures, renewable energy and supply chain logistics.
Pete is the former President and Chief Executive Officer of Drax Biomass Inc. In this role, he oversaw the company's global supply chain operations that include several manufacturing facilities and an export terminal in the Southeastern United States. Drax Biomass is a wholly owned U.S. subsidiary of Drax Group plc, a major electricity generator in the United Kingdom.
Pete graduated in 1988 with a Bachelor of Arts degree from Marlboro College in Vermont. He also earned a Master of Science in Forestry and a Master of Business Administration degree from the University of New Hampshire.
David Sewell
Chief Executive Officer, WestRock
"The Importance of Resilience – Building Strength In Business"
David joined WestRock with more than 25 years of commercial, marketing, and general management experience. David joined WestRock from The Sherwin-Williams Company, a global leader in the manufacture, development, distribution and sale of paint, coatings and related products, where he most recently served as president and chief operating officer responsible for global operating segments that generated $18.4 billion in sales and are supported by 60,000 team members. Prior to joining Sherwin-Williams, Sewell spent 15 years at General Electric Company. He holds a bachelor's degree in economics from the University of Southern California.
Jim Ellis
Senior Political Analyst, BIPAC
"Off to the Races: A Preview of Election Day 2022"
As the creator of the Ellis Insight publication and Senior Political Analyst for the Business-Industry Political Action Committee (BIPAC), Jim Ellis analyzes electoral politics and reports upon trends, characteristics, and tendencies in American elections. He is a 35-year veteran of politics at the state and national levels. He specialized in corporate grassroots lobbying, campaign management, and coalition building as President of the Ramhurst Corporation of North Carolina and as a manager of the Public Issues Department of R. J. Reynolds Tobacco Company in Winston-Salem, NC. Additionally, he formerly provided political consulting services to the House Republican majority through 2006, has run two national political action committees, and managed successful political campaigns.
Jim Ellis earned a B. A. in Political Science from the University of California at Davis in 1979.
Joe Brusuelas
Chief Economist, RSM US LLP
"The Real Economy: US Economic Outlook, Inflation, and Geopolitical Conflict"
Joe Brusuelas, "chief economist to the middle market," is the preeminent voice championing issues and policies facing midsize companies in the United States and around the world. An award-winning economist, Brusuelas has more than 20 years' experience analyzing U.S. monetary policy, labor markets, fiscal policy, international finance, economic indicators, and the condition of the U.S. consumer. A member of the Wall Street Journal's forecasting panel, Brusuelas regularly briefs members of Congress and other senior officials regarding the impacts of federal policy on the middle market and the factors by which middle market executives make business decisions. In 2020, he was named one of the 100 most influential economists by Richtopia.
Brusuelas completed all economy and public policy dissertation requirements for his Ph.D. at the University of Southern California.
Ellen Voie
President & CEO, Women in Trucking
"Trucking Challenges and Solutions"
Ellen Voie is an internationally recognized speaker and authority on gender diversity and inclusion for women working in non-traditional careers in transportation. She has been invited to speak to audiences in Sweden, Australia, New Zealand, Viet Nam, France, Mexico, and Canada in addition to being a popular speaker at conferences throughout the United States. She has also been interviewed by major news networks including Fox News, Bloomberg News, and Voice of America. As founder of the Women In Trucking Association in March of 2007, Voie currently serves as the nonprofit organization's President/CEO. The Women In Trucking Association was formed to promote the employment of women in the trucking industry, to remove obstacles that might keep them from succeeding, and to celebrate the successes of its members.
Voie earned her diploma in Traffic and Transportation Management in 1980 from LaSalle Extension University. In 2018, Voie completed the Finance for Strategic Decision Making program at the Smeal College of Business at Penn State.
Carl Hamilton
General Manager, New South Express
"Trucking Challenges and Solutions"
Carl is the General Manager of New South Express, a private carrier for Canfor. Carl began working for Canfor (New South Express) formally in June 1998 as a dispatcher, then moved to operations manager and later became GM in 2006. He has been around trucking most of his life as his dad owned a coal company where Carl would load and dispatch trucks. Carl has been married to his wife, Sarah, for 20 years and they have two children, Trey (17) and Dallas (12).
Carl graduated from the University of Tennessee with a degree in Transportation & Logistics in 1998.
Brian Gugliotta
Principal at True Search
"A Strategy for Visionary Leaders: Employing DEI to Optimize Company Performance"
Brian is a U.S. Navy SEAL veteran with 21 years of service, a former private-sector Chief Operating Officer, a former Managing Principal of a Private Equity-backed acquisitions search company, and a current Principal for an executive search firm. As an officer in the SEAL teams, Brian's experience ranged from leading U.S. Special Operations organizations in austere and hostile conflict zones to positions on the National Security Staff within the Executive Office of the President at The White House. After transitioning from the military, he managed the daily operations of an innovative, growth company as its COO before partnering with a group of experienced private equity professionals to form an acquisitions search firm where he quantitatively and qualitatively assessed companies for acquisition. More recently, Brian joined True Search where he conducts executive-level searches primarily focused within the Security and Financial Officers practices. Brian graduated from Williams College with a degree in Biology and a concentration in Neuroscience.
Jeremy Morris
General Manager, Ag Services, J.B. Hunt
"Trucking Challenges and Solutions"
Jeremy has over 23 years of trucking experience in both operations and sales at JB Hunt. JB Hunt provides a private fleet solution to loggers so they don't have to bear the risk or spend their capital on trucks and drivers. JB Hunt has made the investment in the logging industry by taking fleet operations off the backs of loggers, which allows them to focus on their core values of cutting, skidding, and loading logs. The consistency of trucks and drivers JB Hunt is able to provide has proven successful for both mills and loggers.
Anna Hofmeister
Partner, Managed Technology Services RSM US LLP
"Financial Leadership: Building a Team of Experts"
Anna is a member of the finance and accounting outsourcing team and has over 20 years of experience serving the accounting, consulting, audit and tax needs of the nonprofit industry. She works closely with her clients to develop sound financial reporting systems, implement process improvements and improve financial performance. She frequently advises senior leadership and boards of directors on topics such as GAAP compliance, aligning finance with strategic objectives, developing operational metrics and KPIs, and effective risk management.
Anna is a frequent speaker on nonprofit financial management and board governance topics and has presented at nonprofit industry conferences and other education events.
Patricia Van Kirk, CIMA®, CPWA®
Vice President Wealth Management Portfolio Manager Envision Capitol Wealth Management
"Financial Leadership: Building a Team of Experts"
Patricia Van Kirk has 25 years of experience providing wealth planning and portfolio management services to high-net-worth families and institutions. She started her career at Merrill Lynch in 1994 and joined UBS in 2012. Patricia provides personalized family wealth plans and estate planning strategies, risk management and portfolio management services. Patricia is a portfolio manager responsible for several different investment strategies and an avid supporter of socially responsible and impact investing. Patricia earned the Certified Private Wealth Advisor (CPWA®) designation from University of Chicago's Booth School of Business, the Certified Investment Management Analyst (CIMA®) designation from The Wharton School and the CFP® designation from the College of Financial Planning. She holds Series 7, 3, 31, 63 and 65 securities licenses and received a Bachelor of Business Administration degree in Finance from the University of Iowa.