2023 University Series: Iss. 2
An Overview of the University of Wisconsin-Stevens Point (UW-Stevens Point) Forestry Program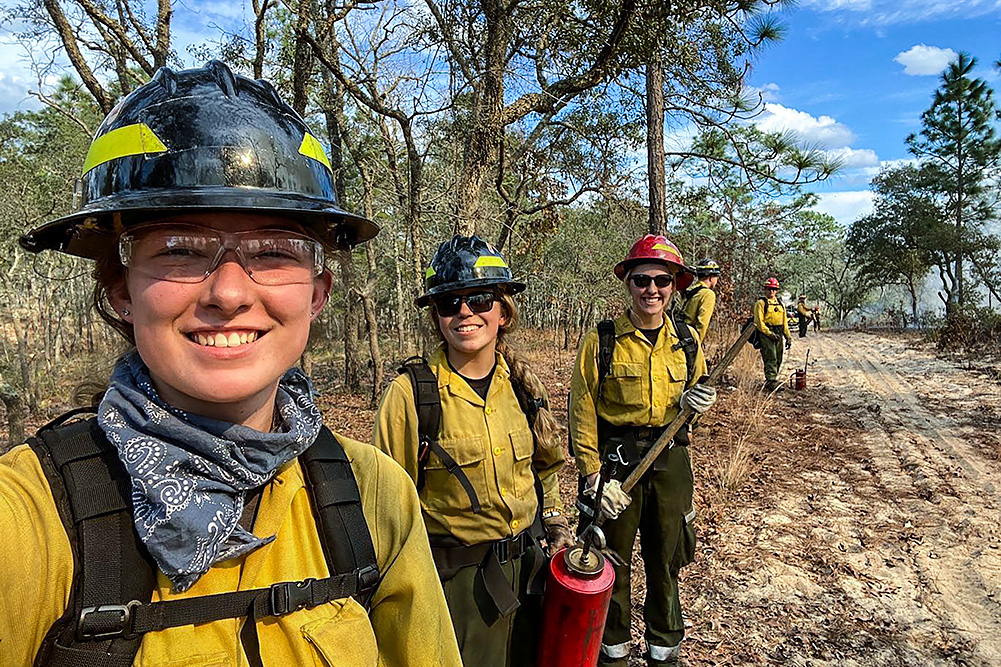 The University of Wisconsin-Stevens Point (UW-Stevens Point) Forestry Program
Since 1971, the University of Wisconsin-Stevens Point (UW-Stevens Point) Forestry Program has prided itself on producing field-ready foresters. We currently have just under 280 enrolled undergraduate students and boast a post-graduation employment placement rate of 95% (2020-2021). SAF has accredited the program since 1976 and offers four options under the B.S. in Forestry: Ecosystem Restoration and Management, Forest Management, Forest Recreation, and Urban and Community Forestry. Most of our undergraduate students come from Wisconsin (75% college-wide) and adjacent states (21% college-wide). A Forestry Advisory Committee comprised of employers in various sectors advises the forestry faculty on program direction and the preparedness of our students to enter the sector.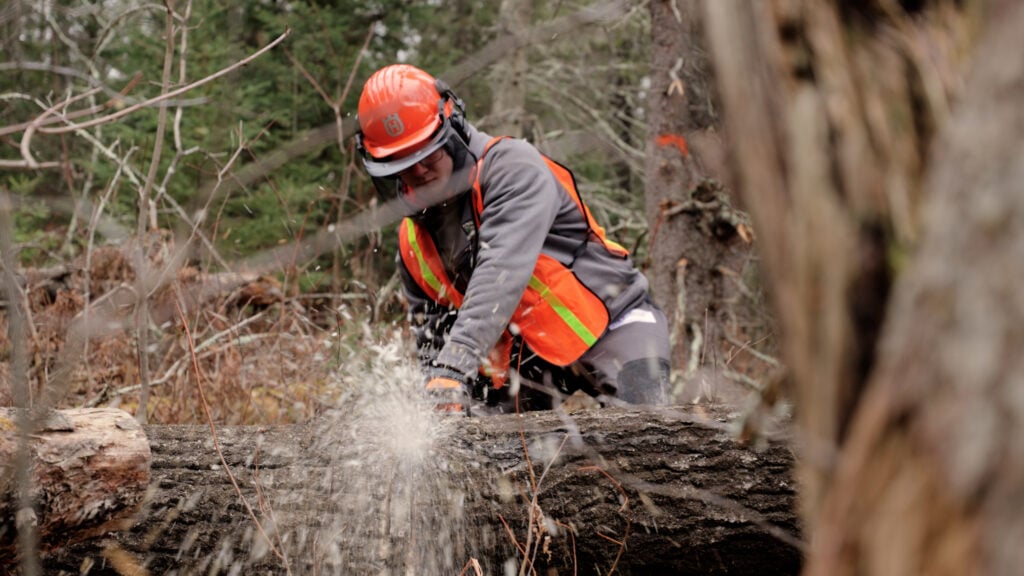 Applied learning has been the hallmark of UW-Stevens Point forestry curriculum since its start. Over 90% of forestry courses have a dedicated field/lab component. All forestry students must complete an interdisciplinary 6-week summer field experience or participate in a 5-week international natural resources seminar in Poland, Germany, and the Czech Republic. Additionally, all forestry students must secure summer employment/an internship within their chosen academic option. Capstone courses within each of the options require students to develop management plans or an equivalent. For example, Urban and Community Forestry students work with local communities and the Wisconsin DNR (Department of Natural Resources) to create Urban Forestry Management plans. Complementing the core curriculum are mentored certificates in timber marking and chainsaw operation/hand-felling, pesticide applicator certification, Type 2 Wildland Firefighter, USFS S212 Chainsaw Operation, and Best Management Practices for Water Quality & Forest Health.
The College of Natural Resources maintains three field stations to support our mission of applied learning. The 280-acre Schmeeckle Reserve, immediately north of the main campus, is the primary field site for introductory courses during the academic year. The summer field experience takes place at Treehaven in Tomahawk, WI. Treehaven is a 1400-acre residential facility that can accommodate 120 faculty and students at any one time. Additionally, students have classes or participate in a condensed summer field experience at the 200-acre Central Wisconsin Environmental Station (CWES).
Research and Outreach
UW-Stevens Point Forestry faculty are heavily involved in a range of applied scholarship activities with a focus on improving forestry implementation on the ground. Undergraduate students participate in this research as paid workers and undergraduate researchers. The College of Natural Resources hosts the Jim and Katie Krause Student Research Symposium each year, where approximately 100 student presentations are given. Faculty research is multifaceted and includes silviculture research and demonstration areas, forest operations, human dimensions, urban forestry, arboriculture, forest health, and forest recreation. Across much of northern Wisconsin, a range of public lands host research and demonstration areas highlighting novel forest management techniques and systems showing proof-of-concept on the ground.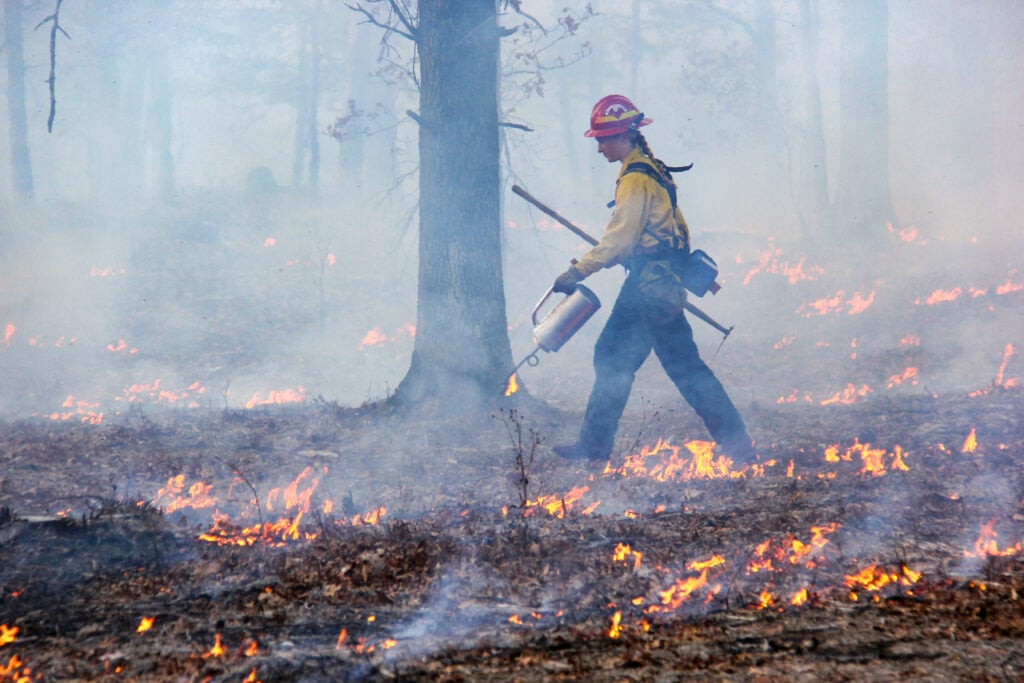 The Wisconsin Forestry Center (WFC, Wisconsin Forestry Center Home – Wisconsin Forestry Center | UW-Stevens Point) hosts a range of continuing education activities for foresters, including workshops, webinars, and podcasts (SilviCast). The WFC also administers two professional development certificate programs: Utility Vegetation Management and Forest Management for Wildlife.
To address the ongoing demand for skilled, entry-level employees, the WFC, in collaboration with local industries and technical colleges, is using an $8 million grant from the state of Wisconsin to create career pathway programs in forestry and the forest products industries. Key components of this workforce recruitment and development initiative include:
Diversifying the forestry industry workforce through increased public outreach, demonstrating the breadth of career and entrepreneurial opportunities in forestry and the forest products industries
Creating an applied high school forestry education curriculum that features mobile educational units with timber harvesting simulators, sawmills, kilns, and common power/hand tools.
Creating a 40-hour, post-high school applied skills camp to complement the high school curriculum
Creating a 3 to 5-day immersive field training program for high school teachers to implement the applied high school curriculum.
Developing affordable, residential, short-duration (240 hour), industry-certified post-high school immersive training programs in Forest Operations (logging, equipment maintenance, woods road maintenance, and transport) and Mill Technologies (primary manufacturing, equipment maintenance, sharpening, kiln operations, lumber grading).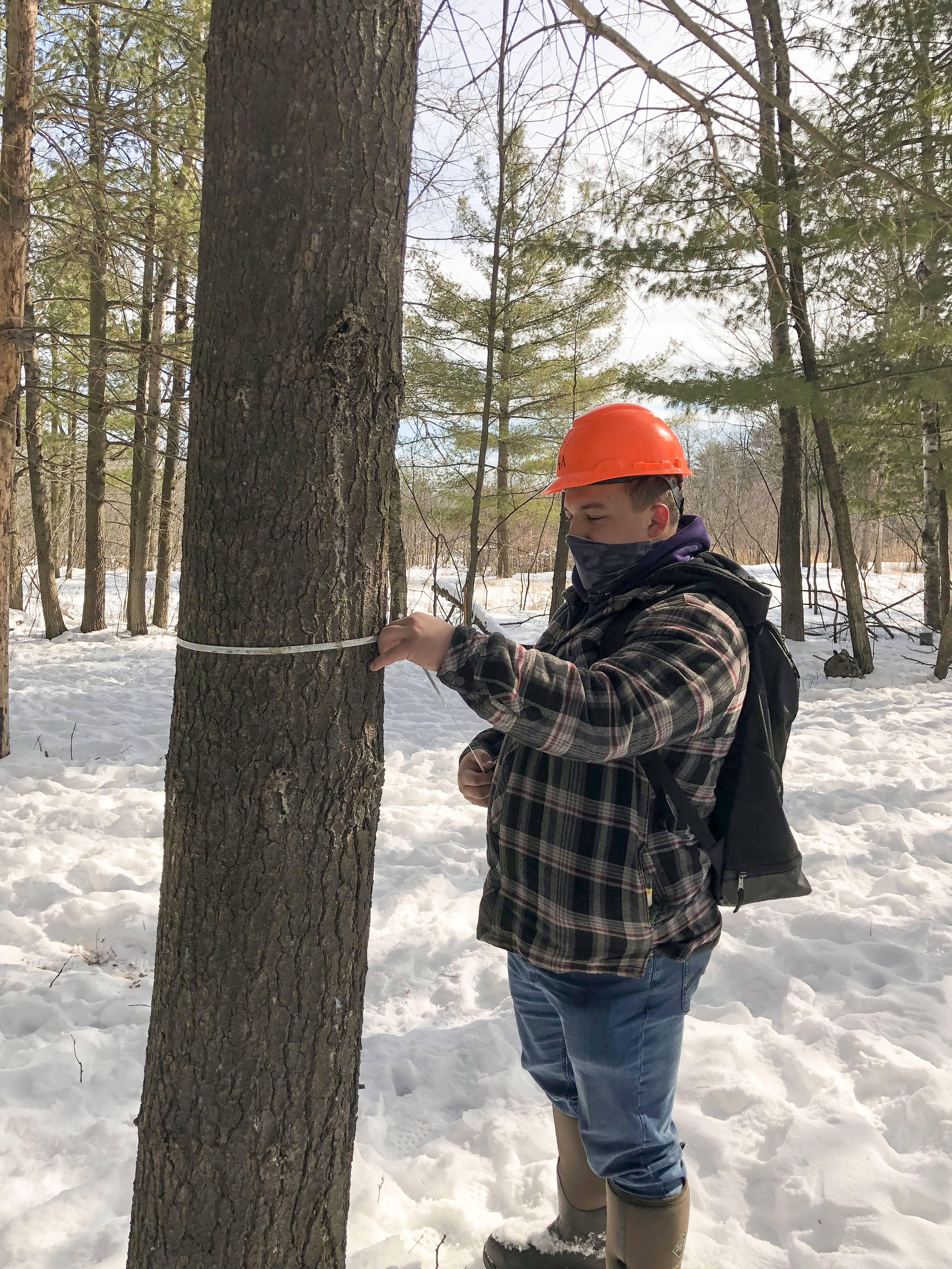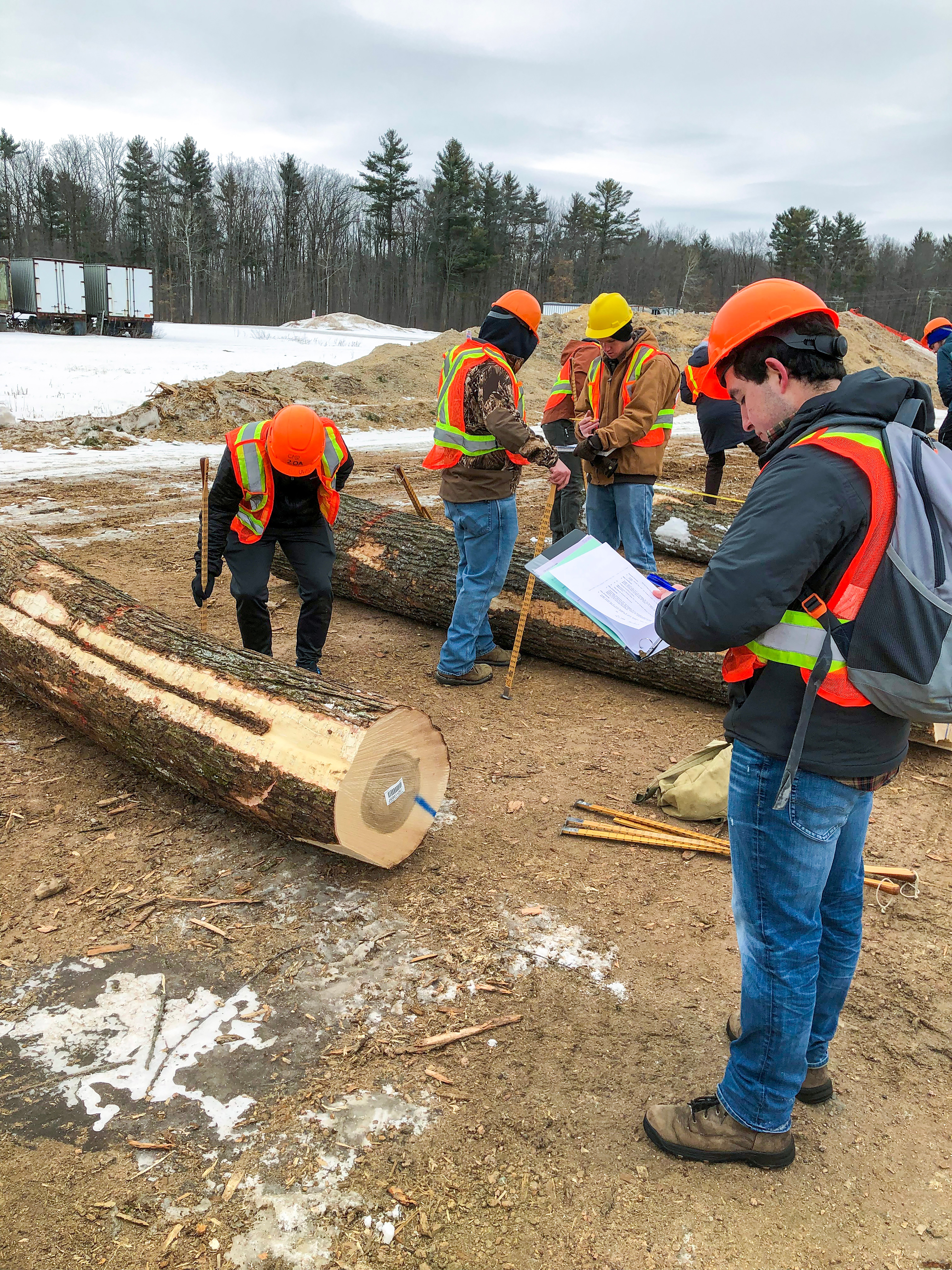 To explore more about the University of Wisconsin-Stevens Point (UW-Stevens Point) Forestry Program, click here.
Author
Les P. Werner Ph.D. | University of Wisconsin – Stevens Point College of Natural Resources Professor –Forestry Director – Wisconsin Forestry Center
Mike Demchik | University of Wisconsin – Stevens Point College of Natural Resources Professor of Forestry
Melinda Vokoun | University of Wisconsin – Stevens Point College of Natural Resources Professor of Forestry & Discipline Coordinator