Ohio's Best Kept Secret: Hardwood Furniture Manufacturing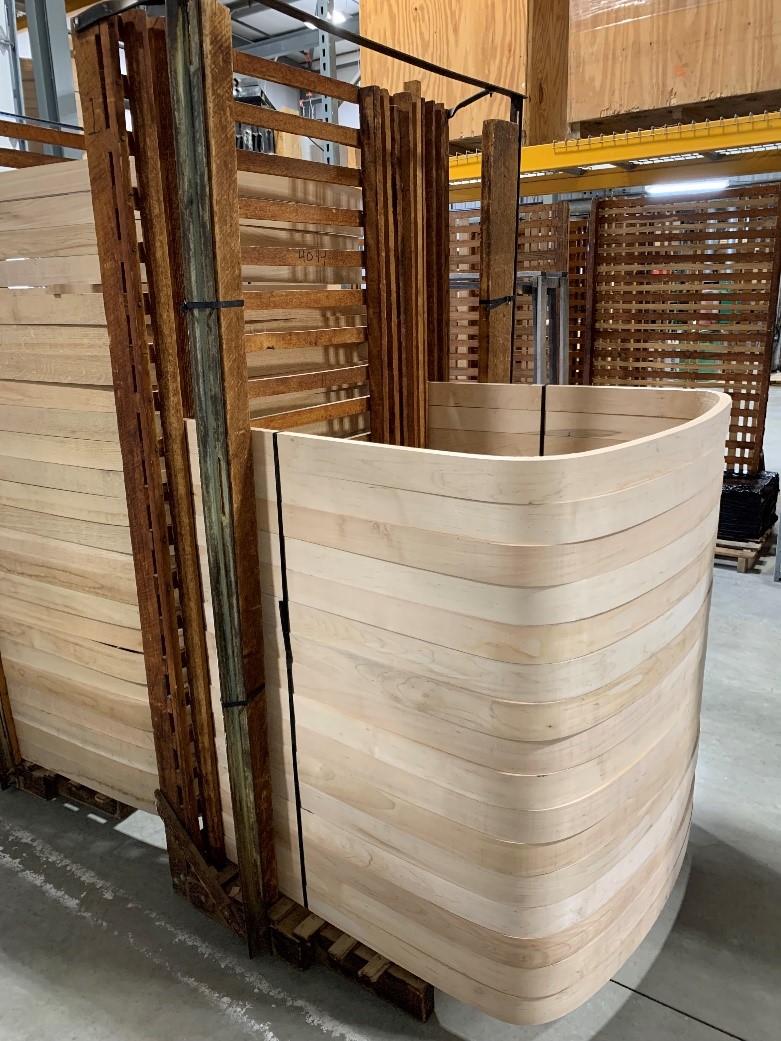 Amish Country is a popular tourist destination in Holmes County where 37,000 Amish live, including the surrounding counties. People come from all over to experience the food, hand-crafted wood items, culture, antiques, bed and breakfasts, wineries and breweries, entertainment, and the charm of a simpler way of life and a time long gone for the English. What many people miss, however, is the epicenter of hardwood furniture production happening amidst the quaint shops.
Amish craftsmen have been refining their work for generations largely through the use of hand tools. The public is seemingly obsessed with the quality and care taken to craft Amish hardwood furniture by hand, which has contributed to the tourism boom of the area. You cannot drive a quarter of a mile without seeing another furniture shop in many parts of the area. They are all family operations that began with one or two people working out of their house and adding space as they grew. Some are fortunate enough when they outgrow their personal property to find highly coveted commercial space, but most are making due using every square inch efficiently because land is limited.
Ohio is first in the nation in hardwood furniture production due to these craftsmen. As of 2019, wood furniture production contributed $3.5 billion in overall economic impact to the State of Ohio. This figure was calculated prior to the housing market explosion we saw as a result of the Covid-19 pandemic and has likely grown considerably with the current market.
Many Amish operations have adapted to market trends and the demand produced by economies of scale and have streamlined operations in ways that would mystify consumers. With the hands-on experience and knowledge they have gained from decades of crafting hardwood furniture, these entrepreneurs can use automation to reduce accidents, injuries, and uncertainty all while creating a high-quality product. The results are the same, but the process is safer, more consistent, and faster than the historical method.
Each operation has its niche within the chain. For example, the chain of production begins with a sawmill sawing the logs into boards of various sizes that supply the surrounding manufacturers. Some manufacturers procure their own raw materials and process the material themselves but most purchase manufactured boards. The next stop is a secondary manufacturer who loads the custom sized boards onto a CNC router to cut the individual components of a piece of furniture. However, there are some components of manufacturing that are too complicated for automation that must be made specially by yet another niche operation.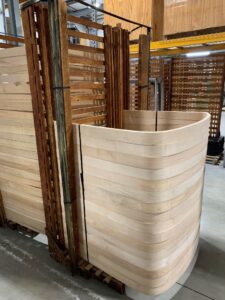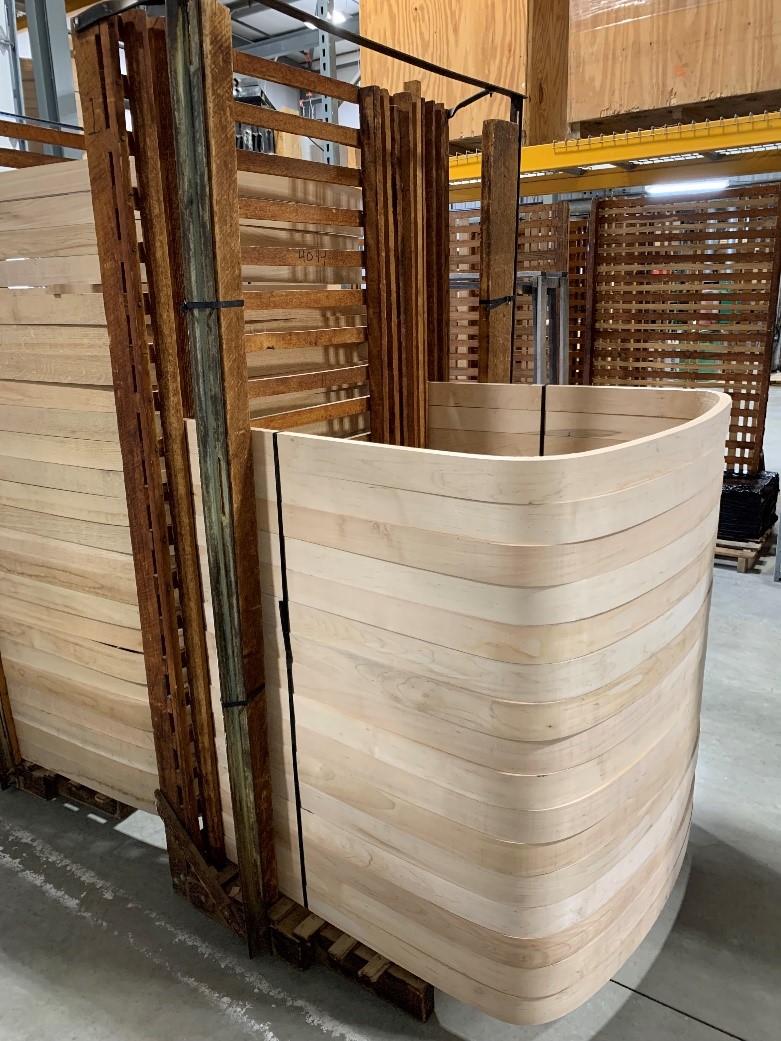 Robotics can cut pre-programmed designs into a piece of wood, but they cannot change the overall shape of the board; they cannot manipulate the properties of the wood itself. The seat of a chair can be sanded out, for instance, but the back of a chair often requires bending to achieve maximum comfort. This process of bending wood on one plane requires the combination of science, art, and years of experience to accomplish. Amish craftsmen have figured out how to bend wood through precise amounts of heat, steam, and pressure to make wood malleable and then kiln-dry it to permanently hold the new shape. They are also able to bend wood on more than one plane using radio wave technology and manipulating the molecules within the wood. It is truly fascinating to behold.
After the pieces are cut or formed, they are then assembled by human hands and cured. Again, this manufacturer has completed its purpose and sends the furniture to a finishing operation. The finisher does not build anything on-site but instead applies any stains or paints, seals, and polishes the final product. This process is accomplished through a mix of automation and manual application. Now the product is ready for the end-user.
What I have described is the general process for furniture being produced wholesale. In fact, much of the furniture you see at many of your favorite chain restaurants and stores around the United States is produced in Holmes County, Ohio through this very process. There are many retail establishments throughout Amish Country that sell high-quality furniture directly to the end-user featuring all the latest trends within home decor. There are also customized operations that procure their own raw materials, manufacture them into whatever pieces they need for individually designed projects, assemble the furniture, and finish it all under one roof. The results are stunning, one-of-a-kind pieces specifically ordered by the end user. These are works of art, which is reflected in the cost.
The average person is going to Amish Country for baked goods, cheese, chocolates, fresh picked fruits and vegetables, and local maple syrup. What they miss though are these manufacturing gems hidden in plain sight.