How to Hire a Veteran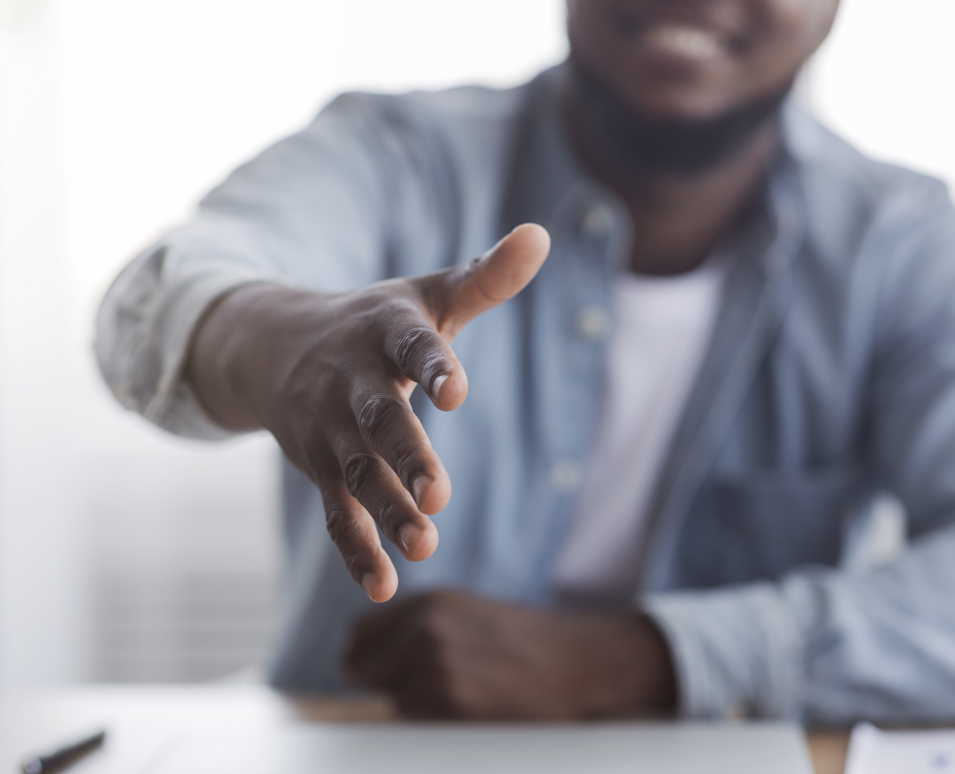 In November 2021, John Buckley, Outreach Strategies Manager, Koch Industries, delivered a webinar to FRA members – Strategies to Recruit Transitioning Military Veterans into Forest Products Careers. John's overview was extremely informative and reinforced what many already know – providing opportunities for Veterans to be part of your workforce is a great investment.
So, unless a Veteran contacts you looking for work, where do employers start when trying to recruit Veterans? Following the webinar, we asked John how FRA members could find Veterans who are seeking employment.
John's response: "To my knowledge, there is no single website that will list these resources for you. It is merely a matter of knowing what agencies and offices provide the assistance to local veterans…., from the DVOP/LVERs at local Workforce Centers to Vet Centers, VA Regional Offices, National Guard, and Reserve recruiting offices, and then, if fortunate, a military bases' Transition Assistance office. I spend lots of time making calls to these offices, building relationships…"
The good news is – there are a lot of resources out there to help employers connect with Veterans. The challenge is – there are A LOT of resources out there, and, unless you deal with HR issues on a regular basis, it can be a little intimidating to know where to start.
Below are links and brief descriptions of some of the resources to assist you in recruiting Veterans.
Start with your state Department of Labor / Worksource Agency. You can post your job openings on your state job bank. Each state has a Veterans Employment Representative. Let them know you want to hire a Veteran. They will be able to help you identify qualified Veterans.
Contact military bases in your area. Each base has resources to assist exiting service members in finding employment. You may have to do some searching. An example is shown further in this article.
Try searching for: "Hiring Veterans in state". Each state has additional resources to assist in hiring Veterans. Here's an example from Idaho.
The U.S. Department of Labor and the Department of Veterans Affairs have numerous programs and resources to assist employers in hiring Veterans. Some of these include benefits to employers hiring Veterans. Links and details are shown further in this article.
Long story short – hiring Veterans is a great opportunity to strengthen your workforce, and there are many ways to assist employers.
Military Veteran Recruiting Resources and Strategies for Employers
If you know of military bases in your area, perhaps the most direct way is to contact the base. You may have to do some searching.
Here's an example for Washington:
Transition Assistance Program | U.S. Department of Labor
The Transition Assistance Program (TAP) provides information, tools, and training to ensure service members and their spouses are prepared for the next step in civilian life.
On the TAP site, click Employers and you'll find several resources, including how to post a job:
The Employer Guide to Hire Veterans (PDF) is designed to assist employers find, hire and retain veterans.
This guide:
Provides information about service member and veteran demographics;
Shares federal, state, and other resources with employers to facilitate Veteran employment;
Makes recommendations on how to attract, train, and retain Veterans
Create an Apprenticeship Program
Including Hire Veterans – Get your Registered Apprenticeship Program approved for GI Bill Benefits through a State Approving Agency.
Recruitment & Training Assistance
Tools and best practices for the critical steps in your hiring process and including diversity in your workforce.
Veteran Readiness and Employment (VR&E – Dept. of Veterans Affairs)
Under Department of Labor, Find a Job web page, open Employers – Here you will find the list of resources shown above for TAP, as well as:
Employer Business Center at CareerOneStop – Hire a Vet
Two steps to find and hire qualified veterans:
Begin by posting your job opening on your state job bank. Follow the instructions on your state job bank website to post jobs.
Next, contact a Veterans Employment Representative at an American Job Center. Let them know you want to hire a Veteran. They may ask for details of your job listing(s). They will be able to help you identify qualified Veterans.
Many Veterans have specific skills that can be put to good use in your workplace. To learn about military occupations that may share skills and work experience with the jobs you're hiring for, visit the Business Center's Civilian-to-Military Occupation Translator.
You may also be eligible for a tax incentive for hiring a Veteran. Read about the Work Opportunity Tax Credit (WOTC) Vow to Hire Heroes provisions.
DOL's DVOP/LVER in Community Workforce Centers
DVOP (Disabled Veterans' Outreach Program Specialists) and LVER (Local Veterans' Employment Representatives) staff provide services to all Veterans, but their efforts are concentrated on those who have been identified as most in need of intensive employment and training assistance.
Here you can:
DOD Skillbridge programs and partnerships
Through the SkillBridge program industry partners benefit from gaining early access to the extensive experience, skills, and unmatched work ethos service members bring to the workforce. Employer's craft SkillBridge programs to meet their specific workforce needs, matching those needs to the skills and abilities of highly motivated service members, all at no cost. The U.S. Department of Defense pays service member salary and benefits while the service member participates in SkillBridge. This opportunity may last up to the final 180-days of service. Military installation Commanders can make on-base facilities available to industry partners for use in their SkillBridge programs, or members may be authorized to train at the industry partner's location off installation at minimal to no cost.