Safety Pays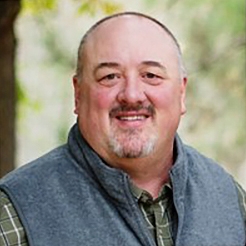 Even some of the most routine tasks can result in work-comp injuries that leave a company with financial consequences for years.
And these injuries are not just ones you read about in other far away states. Some hit much closer to home.
One such injury at a small, northern Minnesota independent logger involved an employee performing routine maintenance on a piece of equipment. The accident occurred in December of 2019 and is still an open, ongoing claim.
"He was greasing a skidder, slipped and fell off," the owner said, describing the accident. "He was stepping from a tire to the fuel tank, slipped, and probably fell four to five feet." It is a task that many logging companies require in order to maintain equipment.
The accident resulted in a torn and dislocated shoulder that has now grown into a projected $74,313 claim. That is a great deal of payout tied to a small employer that averages $5-10K annual work-comp premiums.
There has been an MRI, a surgery, and two rounds of therapy to date. And to make matters worse, COVID-19 dragged out the length of the claim because the hospital was not performing any surgeries last spring and early summer.
When conducting the informal accident investigation, the owner said there were several violations of company protocol. The one that most likely would have prevented the injury was maintaining three points of contact when climbing on equipment.
"He didn't do that," the owner said. "And he wasn't a new employee. He's been with us for years."
When it comes to dissecting the most dangerous jobs in America, the logging industry certainly has a seat at the table in any discussion.
For police officers or firefighters, for example, the exposure to injury is well known and comes with the profession. The hazards of the logging industry are also well known but are maybe a bit less conspicuous in the day-to-day routine. But the end result of an injury in the logging profession can be undoubtedly severe.
Added to the challenge, loggers often work in rural locations. Access to emergency services can be several minutes away. As a way to render emergency treatment as soon as possible, Minnesota loggers are required to maintain training in first aid and Cardiopulmonary Resuscitation (CPR). Such training can prove invaluable until an injured logger can be transported to a medical facility.
There are five key areas to consider when trying to prevent logging injuries. Those areas are:
Falling objects.
Struck-by objects.
Slips/trips/falls on site.
Caught-in-between.
Motor-vehicle accidents.
Falling objects: Loggers get paid to harvest timber. To meet that end, trees need to fall. Objects like logs and limbs are not only heavy but most often fall from heights which increases the chances of severe injuries. Site meetings to discuss the plans for the day and safety precautions to be taken care of prove invaluable to heightening employee awareness to potential falling hazards.
Struck-by objects: Though chainsaws have become somewhat dinosaurs on site in Minnesota logging, they are still a valuable tool in the field. Kickbacks and whiplash from the stored energy of bent or bound tree limbs holds huge potential for injuries.
Slips/Trips/Falls: Minnesota weather plays a heavy hand when it comes to slips/trips/falls on a logging site. Winter snow and ice increase the chances of suddenly slipping, sometimes even when being careful. In addition, climbing on and off equipment and navigating the ground full of ruts and tree limbs on the log deck itself both pose potential pitfalls.
Caught-in-between: It is easy for worker limbs, most-notably hands and feet, to be caught between logs and equipment. And again, the weight and energy of what those limbs are caught between is unforgiving.
Motor-vehicle accidents: Many loggers in Minnesota have their own fleet of pick-up trucks, which haul both employees and fuel to the jobsite. In addition, many employers also have wood-hauling trucks that take the finished product to the mills. All the variables of driving large, heavy loads come into play, including other drivers and weather when it comes to logging-vehicle accidents.
The question then is how do companies fight back? What can a company do to prevent such exposure to injuries often with tragic outcomes? There are a few suggestions which will help fight back.
Have a company safety program with some safe operating procedures (SOPs) that are expected to be learned and followed by employees and enforced by the employer. There is an old saying that "if you condone it, you own it." Rules that are not followed by employees and enforced by employers most times will end up leading to behavior that results in injuries.
Clearly define employee work areas. Loggers need to know where they should be and maybe more importantly, should not be when cutting activities are occurring.
Implement a daily plan. Have a discussion with the crew and outline what the goals are for that day, while talking about how to do it safely.
Conduct jobsite safety inspections. Such inspections do not need to last for hours but do need to be purposeful. The thought is to identify hazards or problem areas and come up with solutions for abatement.
Provide the necessary personal protective equipment and make sure employees wear it. Steel-toed boots, gloves, eyewear, hardhats, and high-visibility vests should all be required.
Consider a fleet-safety program. It should include training drivers on safety policies and procedures including driving strategies, techniques, and defensive driving. Having a plan for vehicle inspections, repair and maintenance is a must too. All drivers should be screened annually for a valid driver's license.
Reviewed by Tim O'Hara
FRA Vice-President of Government Affairs, & Manager, Lake States Region
[email protected]