The Workforce of Tomorrow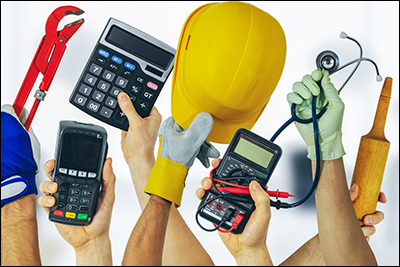 Do you ever wish you had a crystal ball? To be clear – one that actually works and tells you what the future will bring. For certain, there are plenty of people who would use the power for all kinds of nefarious acts. But what if we were just using it to see who (and from WHERE) our workforce will be in the next year, five years, and beyond?
Through the years, FRA has discussed the workforce in so many ways: how to recruit new employees, how to keep them, how to ensure safe working environments, and topics such as productivity, diversity, generational communications, team building, incentives, leadership training, to name a few.
Workforce continues to be one of the most critical topics to FRA members. FRA will continue to focus on ways to promote the industry to emerging leaders in every way possible.
Last week, I had the opportunity to participate in a forum that provided valuable insights on workforce recruitment and retention across multiple industries. Chris Lunde (Port Blakely US Forestry) and I were invited to attend a Thurston County (Washington) Business Education Network meeting via Zoom. Honestly, Chris was invited, and I was a tagalong that learned a lot! The county network meets often to discuss the specific criterion that employers are searching for in potential employees. They then share the recorded conversation with educators across the county.
Organizers shared with us the questions we could expect before the call, including:
Introductions: Name, current position, and what types of job opportunities are available in your business?
What are the important skills required in this career?
What underlying computer science and IT skills are needed?
How does an employee get started in your industry?
What type of post-high school education is necessary to enter your career field, or do you provide on-the-job training and/or education reimbursement?
For the counselors, career center specialists, and teachers listening, what advice do you have for those advising students about careers at your company?
Before joining the call, Chris asked the FRA Workforce Connections Advisory Committee for three things each of them would share with an educator telling students about working in the forest industry. A few of the answers received include:
A diploma or equivalent is important.
Critical skills such as problem-solving, deductive reasoning, ability to communicate, technical skills, and the ability to work with hands AND brains are paramount.
It would be good to start by asking potential employees what they want, including questions such as:

Is the environment important to you?
Do you enjoy being outside?
How much time off would you like?
What are your goals? New truck?
All these points were addressed during the 30-minute portion of the meeting in which we participated.
We also discussed O*NET (U.S. Department of Labor website), a research tool available for employers and job seekers alike to explore occupations. The detail documented for each job includes tasks, skills, education, related occupations, and wage and employment trends. Notice that for some of the jobs referenced below, FRA's website is linked under the heading, "Sources of Additional Information."
Here are a few job descriptions from this U.S. Department of Labor website:
Shamelessly, I also promoted the "Thru The Trees" video contest (www.thruthetrees.org) that will be in full swing for its second run beginning with the 21-22 school year.
The final point brought up during the forum is one that the FRA Workforce Connections Advisory Committee will be investigating in the coming months: apprenticeships. *
Overall, the meeting went very well. We both came away feeling excited about the things that this one county is working on to promote the forest products sector. The educators who will see the recordings this network shares are driven to teach the skills that the present – and future – students need. What are other groups across the Western Region doing? It opens all kinds of exciting possibilities for the future and engaging with other counties and organizations across the region.
* Do you have any experience with apprenticeships within your company? Have you received assistance or information through federal or state apprenticeships programs? Does your company have different types of apprenticeship programs for different departments or regions across the country? Please consider sharing any details with me, as I begin to compile data. I am looking forward to hearing from you!