FRA's 2020 Virtual Fall Board Meeting – Summary of Business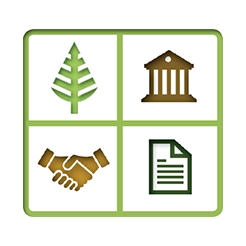 FRA's 2020 Virtual Fall Board Meeting, October 14-16, drew over 100 members and an additional 110 Emerging Leaders for educational speaker sessions, committee business, and the governance decisions that will guide the Association forward.
During the meeting, members heard presentations from a variety of speakers.
Pete Madden – President, U.S. Endowment for Forestry and Communities
Pete spoke to FRA Emerging Leaders on the foundational building blocks that support effective leadership development in their organizations, including an in-depth look at how to challenge and refine yourself to become a future leader of the forest industry. We look forward to further developing and strengthening our Emerging Leaders program in the coming year. Please be on the lookout for more information.
David Wasserman – House Editor, The Cook Political Report
David provided an overview of how the 2020 elections are shaping up. Reviewing the races for the Presidency, Senate, and House of Representatives, David covered what the polls are showing, historical context, and expectations for how it will end.
Bill Sullivan – Executive Vice President for Advocacy, American Trucking Associations
Bill discussed the current state of highway infrastructure, including its condition and the impacts of growing congestion on motorists and the trucking industry, talked about efforts to increase federal truck size and weight limits, and addressed the truck driver shortage.
Professor Charlie Blinn – Department of Forest Resources, University of Minnesota
In August, Professor Blinn provided an analysis of H-2B survey data collected by FRA. This information was used in discussions with White House staff and was instrumental in our successful efforts in having forestry recognized in the national interest exception to the non-immigrant labor ban. Professor Blinn is currently working with FRA staff to prepare a manuscript that will be submitted to a peer-reviewed research journal, which will add to our research on the H-2B issue.
Roy O. Martin III – President, CEO and CFO, RoyOMartin
Roy O. Martin III discussed RoyOMartin's business operations, where the company sits in the broader forestry landscape, and what he expects the future of the industry to look like. Roy also talked about RoyOMartin's unique approach to healthcare for their employees, hiring nurses at each facility to handle healthcare for their workers. They also hold wellness fairs, and offer a medical center and pharmacy to all employees. This has been incredibly helpful for their employees during the COVID-19 pandemic, offering complete access to medical professionals, and instilling greater confidence to come to work during this time.
Stephen Logan – Forest Certification & Quality Assurance Group Manager, F&W Forestry Services, Inc.
Stephen looked at new technology that can be used throughout the lifecycle of the forest and explored what may be on the horizon. Topics included UAV's, artificial intelligence, and wood security.
Kate Collyer – Partnerships Manager, Samsara
Kate described how Samsara's complete platform supports fleet management, driver safety, and compliance through plug and play hardware and a centralized and intuitively designed dashboard.
Steve Schley – President, Pingree Associates / FOR Maine Steering Committee & Brianna Bowman – Program Director, Forest Economy Roadmap, Maine Forest Products Council
Steve and Brianna addressed Forest Opportunity Roadmap/Maine (FOR/Maine), a collaborative effort across the forest products industry, communities, state and federal government, and the University of Maine to identify ways to attract capital investment in Maine's forest industry.
Will Novy-Hildesley – Executive Director, #ForestProud
Will discussed communications highlights for the forest products industry, the story #forestproud has to tell, and insights around communicating post-COVID. He described how forests – and their products and benefits – are providing innovative solutions to help us rethink our carbon future for the better.
Congressman Bruce Westerman (R-AR-4)
Rep. Westerman joined us to discuss his legislative priorities, including the Trillion Trees Act and the forestry guest worker issue as well as his experience being the only forester in Congress.
FRA's National Committees and the THATS Foundation met, developing recommendations based on these presentations and other reports.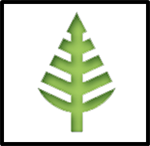 Operations
Approved the revisions to the National Operations Committee Goals for the 2020-2022 Strategic Plan. The action items working toward these goals will be modified as needed.
Logging Safety – an update on the progress of the logging safety initiative the committee is working on in conjunction with the THATS foundation was given. A study of root cause analysis of logging fatalities is planned, eventually taking these learnings out to the supply chain, and making a difference in safety. The committee has submitted a grant application to NIOSH for a pilot project and awaits their decision.
Wood Procurement and Timber Harvesting Short Course – an update on progress toward reviving this course due to member's interest was provided. Last held in 2008, the course is targeted at entry-level employees and others in the industry that would benefit from a better understanding of procurement and harvesting. The target date is fall 2021.
Chip Quality Manual – information was provided on the Chip Quality Manual, recently revised by the Western Region. The enhanced manual will be of great value to anyone in the supply chain involved with the production of chips.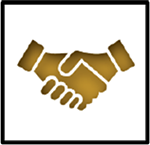 Supply Chain Relations
Discussion of Supplier / Consumer Workshops

The committee believes these workshops remain valuable and are an excellent way for consumers and suppliers to communicate with each other. We will continue to make these available to members, but they will not be a priority focus of this Committee going forward.

Process to Identify New Areas of Focus for the Committee

Given the committee's interest to strengthen wood supply chain communications, a working group has been established to develop new ideas, programs, and initiatives to promote strong working relationships between suppliers and consumers.
That group will meet over the next several months to develop ideas to present to the full committee at the next Annual Meeting.

Report on Workforce Development Efforts
In partnership with our allies in the West, FRA's Western Region launched the Thru the Trees video contest for 14-18 year old's as part of our Workforce Connections initiative that speaks to the value of a career in the forest products sector.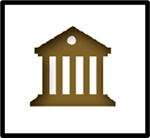 Public Policy and Advocacy
FRA identified three issue areas where we will take a primary advocacy role. These are transportation, guestworker visas, and the carbon neutrality of biomass. FRA has also identified issues where we will take on a secondary role in collaboration with strategic allies.
The committee has developed a more detailed strategy on the H-2B visa issue. FRA and our allies on this issue achieved a victory by receiving a pathway to get forestry workers in the national interest exception guidelines to the Presidential Proclamation that suspended non-immigrant labor into the U.S. until the end of the year. This victory has assured us that employers of H-2B guest workers will have access to labor needed to plant trees on public and private forestlands until the end of the year, or when the President's suspension of guestworkers is lifted.
FRA staff conducted a survey of employers of H-2B forestry workers that demonstrated just how crucial H-2B forestry workers are in replanting forest lands in the U.S. To help capture the importance of these workers, Rayonier and FRA worked together to develop a series of videos about the H-2B forestry workers' role in the fiber supply chain.
The FRA team developed a schematic to help people outside the industry better understand the wood supply chain. The uses of this schematic are many, including to assist in discussions with policymakers, the orientation of new employees, briefing of customers, mill tours, and informing educators. FRA has produced a high-quality booklet with tear-out pages designed for field, classroom, mill tours, and educating customer, which can be purchased on the FRA website.
Most recently, FRA worked with the University of Minnesota to develop fact sheets that show forestland's role in sequestering and storing carbon. The carbon fact sheets present the status and trends in forest carbon storage and sequestration using data from the USDA Forest Service Forest Inventory and Analysis program and the Environmental Protection Agency. As the climate change debate continues in the next Congress, the fact sheets will be a useful resource to show the importance of managed forestlands to address climate change at the national, regional, and state levels.
A funding request was made for FRA to consider supporting research to advance the Safe Routes Act in the Lake States Region with designated funds transferred from WSRI. FRA has been working on adding to the existing research, most recently partnering with the Georgia Forestry Foundation to support research in the Southeastern states of Alabama, Georgia, North Carolina, and South Carolina. This research has recently been published in a peer-reviewed journal. This new research would be similar to work completed in the Southeastern region, but also compare accident/injury frequency in the Lake States and compare them with other commodities being moved by trucks. The research aims to use the information to advance the Safe Routes Act and work towards having Congress fund pilot projects across the U.S. to assess its provisions. A motion was made and seconded to support the project with a $15,000-$20,000 grant from WSRI funds.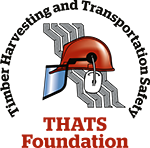 Timber Harvesting and Transportation Safety (THATS) Foundation
THATS Financials

The Foundation has a fund balance of $22,214, $8,700 of which was recently donated as part of a funding drive by FRA members in lieu of our regular live and silent auctions.

Balance Verbiage

The Foundation approved verbiage to ensure that the Foundation's balance does not fall below $500 and that future grant requests awarded are not individually allowed to be more than half of the Foundation's balance.

Partnership with SafetyMeetingApp.com

The Foundation met with Dave Carl, President of Safety Meeting App, to discuss the next steps with the application and make sure it is a useful product for those in our industry to record safety meetings. It was agreed Richard Schwab would sign up for the app and work with Dave and his staff to test out its features.

Grant Request

The Foundation approved a grant request from the University of Minnesota to fund their study on assessing the safety and efficiency of log trucks with increased weight limits on interstate highways in Minnesota and Wisconsin. THATS provided $11,000 in funding to the project.
At the October 16 Board of Directors Meeting, attendees:
Reviewed FRA's year-to-date financial performance and the fiscal year 2019-2020 FRA audit.
Reviewed reports from FRA's National Committees and the THATS Foundation.
Heard the FRA Meetings Advisory Group report on upcoming meetings: FRA's 2021 Annual Meeting is planned to take place at the Doubletree Downtown in Nashville, TN, May 17-19, and the 2021 FRA Fly-In and Fall Board Meeting will be held at the Phoenix Park Hotel in Washington, DC, October 5-7. We will continue to monitor the situation and the recommendations around travel.
Learned how FRA continues to engage our existing and prospective members through targeted outreach. FRA works to grow our social media following and find new and relevant ways to inform and engage. One new way we do this is through monthly Snapshot videos: short two-minute videos that summarize our efforts and achievements from the previous month in an easy-to-digest format. CLICK HERE to view a summary Snapshot highlighting some of the great work FRA did over the past couple of months.
Heard about the Emerging Leader program FRA continues to develop. FRA is now working to create an emerging leader committee as a place for our young leaders to come together, understand and become more engaged with FRA, and refine their potential to become future leaders of the forest products industry.
PowerPoints and recordings from the speaker presentations are available to members on the FRA Website, under Resources / Papers and Presentations. If you need assistance with member access, please contact me directly at [email protected].

Thank you to those who were able to participate, and I look forward to seeing you at the FRA 2021 Annual Meeting, planned for May 17-19 in Nashville, TN.
Thank you to our Sponsors!