TEAM Safe Trucking Delivers COVID-19 Course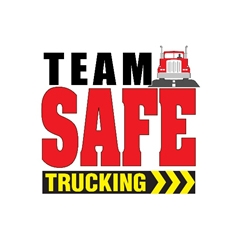 Here at TEAM Safe Trucking, we are constantly working to deliver for those who continue to deliver for us, and our industry. As a country, we have been blindsided by this very dangerous virus known as COVID-19, which has turned how we work and live upside down. As an organization, we work to serve our industry to keep forestry transportation professionals as safe as possible, which in turn strengthens the entire forest products chain. So needless to say, we take our job very seriously.
In direct response to this deadly pandemic, we quickly designed online training, to meet the needs of our professionals. These are the men and women who keep the wood moving in order to meet our nation's demand for forest products in the safest and swiftest way. The overall health of our drivers is key to the strength of our supply chain.
Our COVID-19 Course is designed to deliver information in an easily digested and convenient way that fits perfectly into the lifestyle of the forestry transportation professional. This training is short, concise and to the point. Our goal is to deliver valuable information right where it belongs, in the hands of those who need it most, our professional drivers.
The men and women who are on the go, working to keep the wood and forest products moving, can access this information during a time that is the most convenient for them. Whether taking a pause at a rest area or sitting back in the recliner after a long haul, taking this course can be as simple as turning on a smartphone, or checking email on a personal computer. We felt that short and concise would be the best way to deliver this information to guarantee that important, life-saving procedures and precautions could be followed while on the road.
Our COVID-19 Course is just 20 minutes long and covers these valuable topics:
How to recognize COVID-19 symptoms
How to report symptoms
Safety tips for working in a COVID-19 world
Proper hand washing techniques
How to properly sanitize surfaces on tractor-trailers
The TEAM Safe Trucking COVID-19 and other valuable courses can be accessed online for free by going to teamsafetrucking.com to sign up. Once online, drivers can download the Talentlms App, then type "teamsafe" in for the domain and enter a username and password, created online, which gives access through the driver's smartphone. For help with this process or to learn more, call Miranda Gowell at 207-841-0250 or via email at [email protected].
Please know, here at TEAM Safe Trucking, we will always work to bring forth the things needed to keep our drivers as safe and healthy as possible. Safety isn't just about operating the tractor-trailers; safety also includes the overall health and well-being of our professional drivers. Supplying the information to protect one of our industry's most important assets, those who move the wood, is the best way to fight this virus and keep our industry strong and healthy. So please take the time to share this information with those who need it most and stay TEAM safe!