If You're First, You're Last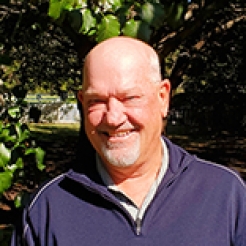 As a follow-up to Deb's recent blog, "Safety is a Core Value of the Forest Products Industry," I decided to dig a little deeper into the safety data. The 2018 data from the Occupational Safety and Health Administration (OSHA) for occupational fatalities indicated that logging workers had the highest fatality rate among all occupations, as demonstrated in the chart below.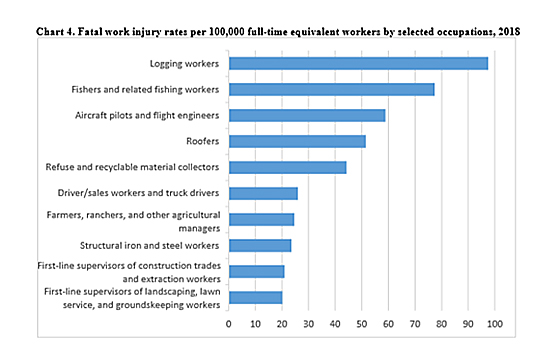 Historically, logging has been near the top for many years, but that does not mean there has not been improvement, as you can see on the following chart, which displays total fatalities per year.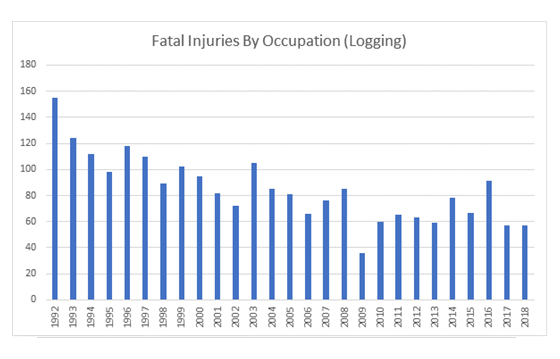 Intuitively, increased mechanization is a key driver in this improvement. With newer, safer and more efficient equipment, logging operations are producing more volume per employee, and the number of employees has been dropping over the years.
Yet we continue to have fatalities at the highest rate in the US. Digging deeper into the OSHA data, "Struck by Object or Equipment" is the number one event for fatalities. Timber felling, topping and trimming on log decks are likely the primary work practices in this category.
Further evidence, as displayed on the following chart, shows that the majority of fatalities have occurred in the two FRA regions, Appalachian and Western, that have the steepest topography, which requires more manual felling of trees.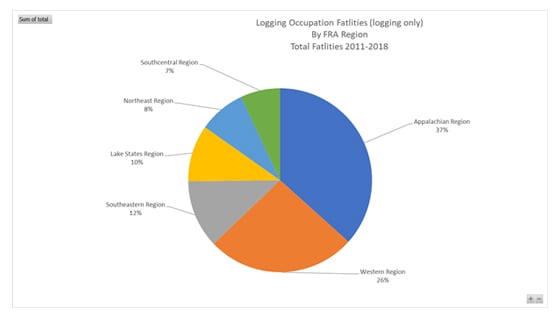 In discussions with an insurance executive on the topic, their fatality history over the past few years had 83% of the fatalities occurring with "boots on the ground", i.e. the employee was not in the cab of a piece of machinery. In 67% of the cases, the employee was operating a chainsaw.
As an industry, we must strive to figure out how to decrease the amount of work performed outside of the protective cabs on logging equipment. Over the years, many improvements have been made, particularly on log decks, with delimbing and processing equipment. Additionally, tethered logging is a relatively new practice that is being utilized in the Western Region, as well as a few logging companies in the Appalachian Region. A refocus on chainsaw safety training could also be in order for those who operate in situations where machinery just won't get the job done.
Ultimately, we must continue to engineer "boots on the ground" out of harvesting and use safe practices in the situations when we can't engineer it out. If we don't, we will likely remain at the top of the fatality chart, where "If You're First, You're Last." We must do better.