A Look in the Mirror with an Eye to the Future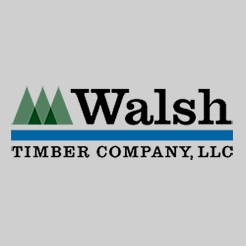 Communicating relevant and timely information to promote safety and improve skills is a key part of FRA's Mission. This article by David Cupp provides a proactive solution to improve trucking safety.
This article was previously published in Forests & People magazine (third quarter 2019), the official publication of the Louisiana Forestry Association; reprinted here with permission.

After a difficult loss on the field, the coach met with the team and rather than yelling or blaming, he made one request to the players:

"Before you turn in tonight, look at yourself in the mirror and ask did I give 100 percent effort today? The only person who knows the answer to this is you. For our team to be successful, we need each individual giving 100 percent. If the answer is no, you need to look inside to see what it will take to get to 100 percent and commit."

Coach left the players to digest the thought in the hopes they would return to practice the next day committed and focused to improve with maximum effort.

TEAM Safe Trucking (TST) was introduced to the Louisiana Forestry Association team five years ago with a stern warning about the future of trucking availability and insurance costs. Unfortunately, much of what they discussed has come true with significantly higher insurance rates, fewer insurance carriers, shortages of truck drivers and truckers going out of business.

The reality of trucking insurance is we now work for the underwriters, and how we manage fleets will be dictated to us to qualify for a policy. We can look back five years and assign blame and get upset about where we are today. Rather, let's look forward as a team and focus 100 percent of our efforts on solutions.

For our log truck drivers, thank you for driving defensively, professionally and arriving home safely each night. You are the face of the logging industry to the public. When you look in the mirror, ask yourself: Were the pre-trip and post trip inspections done? Were speed limits and weight limits obeyed? Did I avoid any distracted driving? Did I drive defensively and operate a truck that's visible day and night? Are you committed to operating safely and running accident free?

For our fleet owners, thank you for investing in our industry and facilitating the flow of raw materials for our mills. When you look in the mirror: Does your fleet have dash cams, track & trace software, on- board scales, high-visibility trucks, preventive maintenance programs, check DOT screening of drivers, safe tires, keep brakes adjusted, keep windshields clear with good wipers, while endorsing safety every day through training and addressing driver performance? Do you participate in and support organizations that promote safe trucking, support small businesses and advocate for our industry?

For our loggers, thank you for battling the elements and obstacles to produce the wood to keep our mills running. When you look in the mirror: Was your load loaded safely and legally, in-woods turn times efficient, access roads cleared, paperwork accurate and accessible, looked for opportunities to back haul and increase trucking efficiency? Do you participate or support associations that advocate for loggers and small businesses?

For our mills, thank you for providing the markets for our raw materials that fuel the growing of the biggest agricultural crop in Louisiana. When you look in the mirror, ask yourselves: How is turn time and scaling efficiency? What can we do to minimize upsets? How do we communicate with suppliers? Did we do everything we can to be a preferred location for deliveries? Did we recognize/reward/prioritize vendors and truckers who go the extra mile to be safe and operate within the laws?

For our landowners, thank you for investing in trees and providing the raw material for our mills. When you look in the mirror, ask yourselves: Is the access to my tract adequate to support a logging job? Are my boundaries marked and established? Did I do a pre-log meeting with the logger to be sure all expectations are discussed? Are all the contracts and permits in place? Do I participate or support the LFA in the representation of truckers', loggers' and landowners' interests?

For our legislators and elected officials, thank you for your public service and sacrificing your time to make our state better. When you look in the mirror: How have you dealt with the insurance crisis? Did you fight for funding for infrastructure improvements for roads, bridges and safe travel corridors for log trucks? Did you advocate for tort reforms and anything to improve business climate in our state?

For our vendors, thank you for your support providing the products we need to keep our businesses and equipment rolling. When you look in the mirror: Do you recognize the scope and value of the forest products industry? Do you support legislation and candidates that support our industry? Do you offer training on equipment or services that you provide? Do you focus on customer service and providing short turn around for maintenance and parts?

For the motoring public, thank you for driving defensively and giving our trucks space to operate. When you look in the mirror: Did you avoid distracted driving and not text or use social media while driving? Did you obey speed limits? Did you give the trucks space to operate and not tailgate?

We are in a crisis. Accident prevention is the solution and it will take all parties to solve this situation.

The success and future of our team will be based on our effort and commitment to safe trucking practices. Coach is waiting to see.