Partnerships Can Address Industry Workforce Challenges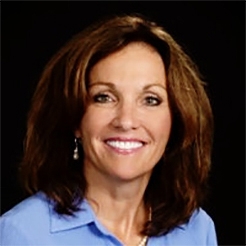 Several years ago, Idaho Forest Group began discussing common workforce shortages with industry partners. Some employees would make the rounds from company to company, and there was a shortage of new talent. The average age of employees was increasing. Concern over job vacancies and the loss of knowledge and experience due to retirement was felt by all.
Realizing there was a common need to develop a talent pipeline and career ladder for skilled occupations, industry partners in wood products manufacturing reached out to the Idaho Department of Labor and North Idaho College. The Department of Labor brought stakeholders together, identifying the instructional expertise and resources that could be leveraged to create training for high wage, high demand jobs in the industry.
In 2014, the partners – Idaho Forest Group, Stimson Lumber, PotlachDeltic and North Idaho College – were awarded a $281,036 industry sector grant from the Idaho Workforce Development Council to increase the employment and wages of Idaho workers in mostly rural areas. The partners matched $93,678 to get the program off the ground. For two and a half years, human resources, management and subject matter experts from all three companies worked with the college to develop and deliver training. The results were 135 employees of industry partners attending 15 new courses in log scaling, programmable logic controls (PLC) and saw filer certification.
Although this project was considered a success, there was more to do. In 2017, the industry partnership expanded to include Plummer Forest Products and Empire Lumber, along with Lewis Clark State College in Lewiston. Registered apprenticeship was added as a talent development strategy. The Idaho Workforce Development Council awarded the expanded partnership $482,582 to develop new apprenticeships and instruction in boiler and kiln operations, millwright/industrial mechanic and additional PLC courses. The partners matched $87,627. During the next two and a half years, 261 employees of industry partners attended 46 classes to advance their skills. 103 apprentices took part in boiler/kiln, millwright or electrical registered apprenticeship.
What were the keys to the success of this industry partnership? Trusted leadership. Committing to work together to advance the industry. Agreeing to boundaries, such as proprietary information. Setting egos and personal interests aside for the common good. Developing relationships. Focusing on employee development. The result was a win for all.