Logging Cost Analysis Shortcourse for Foresters, Loggers, and Forest Managers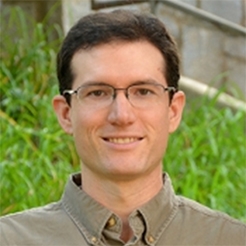 Understanding timber harvesting costs is more important today than ever before. Many logging business owners operate multi-million-dollar businesses that deliver thousands of tons of wood per week. Understanding and managing production and costs is critical to profitability. Likewise, raw material (wood) is the single largest production cost for most mills, and logging and hauling costs account for 33-50% or more of the delivered cost of timber depending on the product. Understanding harvesting costs is therefore critical for loggers, foresters, and mills.
The Logging Cost Analysis shortcourse will be held June 12-13, 2019 at the Harbison Center in Columbia, SC. The course is taught by Chad Bolding from Virginia Tech and Joe Conrad from the University of Georgia. The course qualifies for ten category 1 continuing forestry education credits and ten category B continuing logger education credits for Georgia Master Timber Harvester participants.
Course Content
It is impossible to understand logging costs without understanding production levels and the variables that affect production. Therefore, the course begins with an analysis of production at the individual business level. We describe the record-keeping necessary for a logging business to analyze their production, demonstrate how to analyze production records, and provide approaches for estimating potential production when records are not available. Next, we demonstrate how to analyze cost data from financial records and estimate costs when records are not available. This includes a brief overview of simple ways to use accounting data to monitor the health of a logging business.
The next portion of the course deals specifically with analysis of cash flows, cost per ton, and system evaluation. We demonstrate how to use simple spreadsheets to estimate harvesting costs on individual tracts. This module seeks to answer basic questions such as:
How will harvesting costs change if I add another skidder to the operation?
How will cost per ton change if quotas reduce production by _____tons per week?
How much will profitability suffer if three weeks of production are lost due to weather?
How much will cost per ton increase if fuel prices rise by $0.50 per gallon?
How does tract size influence harvesting costs?
Trucking is a major challenge for many logging businesses. We discuss approaches to analyze trucking costs and how a business can measure the impact of changes in fuel prices, driver wages, haul distance, insurance premiums, etc. on overall hauling costs.
Throughout the course, we provide examples and applications for logging businesses and foresters. However, we do not discuss prices paid for wood, logging rates, haul rates, or costs for any specific business in order to comply with anti-trust laws.
Who Should Attend?
Foresters, wood buyers, and logging contractors involved in wood procurement, sale layout, and timber harvesting should all attend. Forest engineers, forestry equipment representatives, and others who service the timber harvesting industry would also benefit from the course content.
Testimonials from the 2018 Class
"Helps bridge the gap between industry & loggers (speak the same language)"
"[Helps] get a better handle on cost"
"I have a better idea what goes into the business of logging and what expenses logging contractors deal with."
"…Help build a delivered price for specific tract."
"Great course, excellent tools to take home!"
"[I gained a] better understanding of how my decisions impact the loggers I interact with."
Course Background and Instructors
This year's course will be taught by Dr. Chad Bolding and Dr. Joe Conrad. Chad is an Associate Professor of Forest Operations/Engineering at Virginia Tech where he teaches and conducts research on timber harvesting, timber procurement, and supply chain management. Joe is an Assistant Professor of Forest Operations at the University of Georgia where he teaches and conducts research on timber harvesting, timber procurement, and log trucking safety and efficiency. Both Chad and Joe have experience with logging cost analysis in the U.S. South as well as other U.S. regions.
Logging Cost Analysis has been taught for more than 25 years. The original instructors were Dr. Bobby Lanford and Dr. Dale Greene. From the late-2000s through 2016, the course was taught by Dr. Dale Greene and Dr. Chad Bolding. Since 2017, the course has been taught by Dr. Chad Bolding and Dr. Joe Conrad. The course has certainly evolved over the years as harvesting and computer technology have advanced. The course has never been more relevant than it is today given the large capital investments required to operate a modern logging business and the small profit margins that exist in this industry. Understanding how production and costs translate into profitability is often the difference between success and failure for logging businesses.
Registration and Additional Information
Early registration costs $375; after May 22, 2019 registration increases to $425. Please visit the course website for additional details and to register.
Contacts
For questions about course content, please contact Dr. Joe Conrad or Dr. Chad Bolding. For registration questions, please contact Invar Elle, Continuing Education Coordinator with the Warnell School of Forestry & Natural Resources at the University of Georgia.