With a Sound Supply Chain, Opportunities Can Build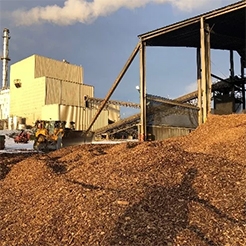 The Northeast Region's final Forest Forum of the season featured a great discussion on new markets for forest products. Charlie Levesque of Innovative Natural Resource Solutions LLC gave a presentation on Emerging Markets for Forest Products in the Northeast.
It's no secret that the Northeast has lost markets in the past five years. Paper mills have closed and been demolished, biomass electricity plants have been idled, and some secondary manufacturers have closed up shop. Markets are now stabilizing – in some areas rebounding – but the fact remains that there is plenty of opportunity for new industries to locate and utilize wood in New England and New York.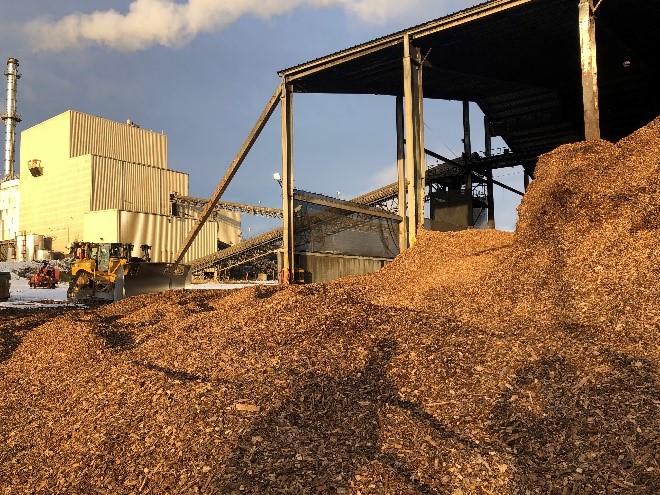 Levesque started by talking about markets that we don't think of as new markets but didn't exist a few decades ago. In this region, we've seen wood pellet mills (used to satisfy local heating demand) expand from one in 2006 to about a dozen today. Timber mats – used in large-scale construction projects – have become a meaningful market for low-grade hardwood logs. Oriented Strand Lumber is now manufactured at a mill in Northern Maine, providing an important market for low-grade wood. It's easy to forget that in many senses, these are "new" markets.
The presentation then shifted to what's next:
Cross-laminated timber (CLT) – which can be used to build tall wood buildings is almost certainly on the horizon. There are two CLT plants announced for Maine, but we're still waiting for them to be constructed.
Liquid biofuels are constantly discussed as the next big thing, and in some ways, they are here.

A hospital in New Hampshire and a college in Maine heat with a wood-based bio-oil, manufactured in Canada. That company is evaluating opportunities to locate a manufacturing facility in the Northeast.
A company has been operating a pilot plant with the University of Maine for several years and is now looking to expand production at a commercial scale facility

Cellulosic insulation can replace foam and fiberglass in insulating buildings, and a number of companies are pursuing ways to manufacture insulation in the region using our forest resources.
Just a few days after the Forest Forum, the Maine Technology Institute announced funding for two new forest products manufacturers – a biofuel company and an insulation manufacturer – both located in communities that have seen pulp mill closures in recent years.
The discussion of new markets relies upon the existence of the supply chain. Developers often take it for granted, but the ability to grow, harvest and transport wood efficiently is a necessary pre-condition for even thinking about a new forest industry. FRA has long been a leader in helping create opportunities for the supply chain to grow stronger, and it is great to see that leading to new opportunities – some very real, some perhaps in the future. The forest industry supply chain is what allows forest product manufacturing to reach for new opportunities.

Note: Eric Kingsley, FRA Northeast Region Consultant, is a partner in Innovative Natural Resource Solutions LLC, a forest industry consulting firm in the Northeast.