Web TV Series Features Forest Contract Workforce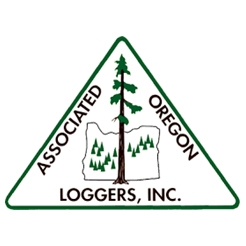 Oregon loggers aim to expand industry-wide understanding of the forest contractor's worsening workforce and capacity challenges and possible solutions. This four-part series of web TV events, held January to April 2019, is titled 'Planning the 2020 Workforce for Oregon/Washington Forest Contractors.'
Learn about workforce challenges and identify actionable improvements that any forest company—any contractor, any purchaser—could deploy to address contracting workforce opportunities: increase flow of qualified workers; access to workforce services; make the forest a great place to work; and parity with urban wages.
Workforce problems are a common pinch-point seen by contractors and purchasers alike. Seven forest contracting self-assessment surveys conducted over the past decade have consistently defined several common stressors that impair the contractor's workforce and capacity.
Convened by AOL and Oregon Forest Resources Institute (produced by Devonshire Group LLC), this series should advance industry dialogue among a broad audience of contractors and purchasers of contract services. Together, we seek a sustainable contract sector to manage the region's forests.
Please join this discussion about improving our forest contracting future!
NOT TOO LATE! REGISTRATION STAYS OPEN AFTER SERIES BEGINS
'Planning the 2020 Workforce for Oregon/Washington Forest Contractors'
View on your business computer; any time; all four events; BUT you must register!
An AOL-convened, 4-Part Series of Web TV Events—2-hours each—3:00-5:00PM:
January 24 – What's the Situation; and Getting Access to Workforce Services
February 13 – Attracting & Cultivating the Right Talent
March 13 – Finding the Means to Compete for Talent
April 10 – Identify Actionable Improvements
Registrants can view any missed event online after it occurs
Eight OPL-Reg credits for participation
A single $200 registration buys three logons for all events; includes handouts available online
For more information—and to register online, click here.