Labor Challenges on Everyone's Mind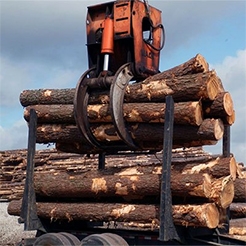 Using my social media accounts on Twitter and LinkedIn, as well as an email to about 30 contacts in the forest industry I know and trust, I'm doing some work on trends in the forest industry and decided to ask my network what they saw as the big trends and issues coming in 2019. I received about 100 replies – most from the Northeast, but I got input from around the country, and a few international responses.
I heard from loggers, foresters, mill managers, industry executives and equipment sales staff. In total, about 100 people took the time to send me their thoughts – helping me get perspective on what's happening around the industry.
While I heard about new and existing markets, policy opportunities and new equipment, one subject kept coming up – labor (or lack thereof). Here are some of the responses I received:
"Trucking – insurance regs and driver regulations are a big problem,"
"Market for professional foresters, log scalers is very strong – many landowners, land managers are having a tough time filling positions and anybody with experience can get top dollar by switching companies. It used to be a person stayed with a company for most of their career but now many experienced people have made changes for one reason or another,"
"The low unemployment rate is having an effect on mills being able to hire enough qualified personnel, so mills are updating equipment that is taking the place of people,"
"Forestry equipment operator and truck driver training programs, or lack thereof,"
"Logging contractor shortage,"
"Recruitment of young people to the forest industry,"
"Trends in driver availability and trucking capacity,"
"Labor availability (all types),"
"Shortage of qualified operators still affects the contractors, and an improving economy will draw away good employees to better opportunities,"
• "Obviously labor, both logging and trucking… continue[s] to be the big-ticket item,"
"Trucking, trucking, trucking."
Labor is a big deal in our industry, and listening to folks on the ground it sounds like the issue will only get more challenging. While its true that automation can help address some repetitive or routine tasks, that certainly isn't a cure-all. More advanced equipment – both in the woods and at the mill – can increase productivity; it also requires operators that are trained and have ever-increasing skills.
FRA and our members are working to find ways to bring new people into the industry, and to assure that the training – both in the classroom and on the job – results in people ready to work. Many of the solutions we've heard about are local – new training at a community college, apprenticeship programs, or programs at individual mills. Others are national in scope – working to showcase our industry to veterans ending active-duty service or highlighting logging and forestry opportunities to high school students.
As the labor challenge continues to grow, FRA will highlight the innovative programs that schools, associations and companies around the country are using to attract, train and retain new employees. We'll also continue our efforts to coordinate at the national level, helping our members access opportunities and programs that will help secure the future workforce of the forest industry from woods to mill.