What Influenced You to Choose a Forestry Career?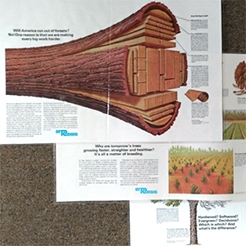 When did you think that you would like to be a forester or a logger or another type of forest industry worker? And who or what influenced you along the way?
For me, it started in the 1960s when our "street gang" of kids regularly roamed the neighborhood woods and watched the Daniel Boone show (remember Fess Parker?) and Walt Disney's hour-long weekly shows that were often about nature. During my junior high and high school years, the St. Regis Paper Company had a whole series of high-quality, illustrated magazine ads that were really forest management and forest industry educational spreads.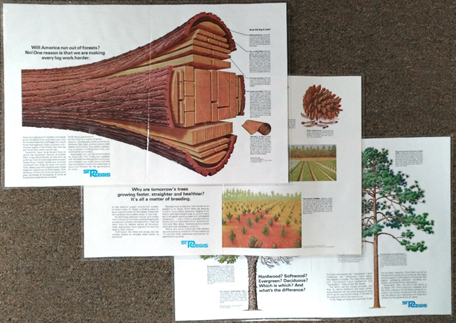 I also received a "Green America" periodical of the American Forest Institute during the 1970s. It was a glossy, full-color forestry educational "magazine" that folded out to reveal a large poster-size forestry-themed photo on the flip side of all the illustrated educational topics. I eventually decided to major in Forestry in college and I never looked back.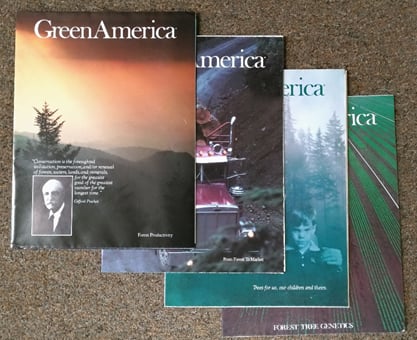 Virginia logger C.K. Greene once stated that he discovered (and loved) Hatton-Brown's Southern Loggin' Times magazine during his early years; it had an important influence on his eventual entrance into the logging profession, where he now excels.
So, what influenced you to work in the forest industry? What is influencing people today? Besides the obvious family and personal contacts, what print and online media are we now using to attract our future workforce? I still love paper versions of things, but there is a lot of good info available online. Are we promoting those online pieces enough? Are we linking to them from our company, association, and personal online sites?
Here are just two examples of excellent, potential career-attracting sites online:
The Alabama Forestry Association's "Forestry Works" website has a wealth of items to direct a youth (or adult) to consider a forest industry career.
See www.forestryworks.com/careers, or simply enter "Forestry Works" on YouTube for the many Forestry Works videos.
The Oregon Forest Resources Institute (www.oregonforests.org) has an outstanding array of videos posted on its website and on YouTube. Try entering "Find Your Path: Field Forester" or "Find Your Path: Logging Crew," for example.
Maybe it's time to step up our game, highlighting the career opportunities associated with growing, harvesting, transporting, and making cool, useful, life-enriching stuff out of trees—America's renewable resource.