Message from the FRA President – National Forest Products Week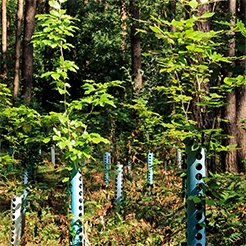 Last Friday, President Trump declared this week, October 21 through October 27, to be National Forest Products Week. For the last 55 years, presidents have brought attention to the Forest Products Industry by proclaiming such a week, and we would like to thank President Trump for continuing this tradition. The President's proclamation is a good reminder that our leaders in Washington, DC, are aware of our industry and its importance to the nation. As he stated, "Each day, Americans use and benefit from high-quality products generated from our Nation's bountiful forests." And he is right. From our homes to our infrastructure, forest products are essential to our nation's economic prosperity.

Midway through National Forest Products Week, it is important to understand why this focus on our industry is crucial. The forest products industry is one of the top 10 largest in 45 of the 50 states, employing nearly one million people. Forest industry professionals include loggers and foresters, but also accountants, engineers and wildlife biologists. A compelling part of this story is these jobs are primarily made up of people that live in rural America, the bedrock of the United States economy.

But every week is National Forest Products Week here at FRA. As the only national trade association that represents the wood supply chain from the landowners and harvesters in the woods to the mills, we know that these individual links must be strong to promote the common goal of a sustainable forest resource. FRA works in a number of ways to strengthen the Forest Products supply chain. We are building public policy engagement with leaders on Capitol Hill, enhancing relations between members of the supply chain, and addressing the key challenges facing forest operations.

Joining in the week of recognition, we want to commend the U.S.D.A. Forest Service for taking a strong stand to strengthen the important role of the industry. Starting today they are accepting grant applications for projects to expand wood product and wood energy markets, reduce wildfire risk, and improve forest health. Please click on this link for details, and make note that applications will be accepted through Jan. 23, 2019. I encourage everyone to think about this funding opportunity, and consider if there is a project or endeavor just waiting on funding to get started.

Please take a moment this week and think about how you can promote the forest products industry. This can be at home, in the woods, at schools, or community events. This industry brings so much to the table – sometimes even the table itself – and we should all be grateful for the role it plays in our society.