Finding What's Next for the Forest Industry – Lessons from Maine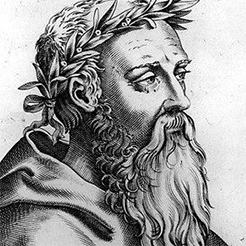 "The Only Thing That Is Constant Is Change" – Heraclitus (c. 500 BC)
The past decade has seen large-scale change in the Northeast's forest industry. We have lost several pulp and paper mills, while seeing significant investment in others. Many of the small sawmills scattered across the region have closed, while larger mills have invested and prospered. The forest industry is in constant change, and it is important to not only think about how things have been in the past, but to consider and shape how they will be in the future.
Maine, in particular, has seen significant market loss in recent years. Since 2014, five pulp mills have closed, and markets for biomass have shrunk. Somewhere around four million tons of market have disappeared, from a state with an annual harvest averaging about 14 million tons over the past decade. While the industry and markets are always changing, this has been a little too much, a little too fast.
Market loss and opportunity for new markets are two sides of the same coin. While it is easy and natural to lament what has been lost, the change in market has provided an unanticipated opportunity to bring new industry to the region. Both the paper company SAPPI and biomass electric generator ReEnergy have sought out companies to co-locate at their existing facilities – utilizing existing industrial sites to bring in new forest industries. On a broader scale, the Maine Technology Institute issues a request for information on new companies and emerging technologies that might consider moving to Maine, drawing dozens of responses.
On a broader scale, industry and government have been collaborating on developing a new roadmap for the future forest industry. This effort includes:
• an in-depth look at each of the existing and emerging sectors of Maine's forest industry;
• a global market analysis to better understand where Maine might find opportunities; and
• a strategic plan to build the state's (and region's) forest economy.
What sometimes is so obvious that it goes unsaid is that all these efforts rest upon what came before, and what exists today. Companies looking to locate new forest-based manufacturing need a foundation to build upon: the forests to produce a sustainable volume of wood, and the supply chain to grow – manage – harvest – transport that wood from the forest to the mill.
Forests are important (critical, in fact) to forest products industries. That's obvious. But the supply chain is as important, and often overlooked. There are many parts of the country where forests abound, but the logging and trucking capacity has withered.
The Forest Resource Association's focus on the supply chain preserves and builds one of the most critical and overlooked needs of the forest industry. The supply chain not only supports today's industries, but provides the human, intellectual and equipment infrastructure necessary for the next evolution of the forest industry.