FRA's OSHA Logging Safety Training Video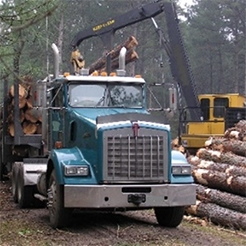 Our industry has come a long way in the last few decades when it comes to improving safety practices on timber harvesting operations and designing exceptional safety innovations in logging equipment. However, recent statistics indicate that logging is still a dangerous occupation, as measured by U.S. Bureau of Labor Statistics fatality rates. Perhaps it is time for a refresher course on the OSHA Logging Safety Regulations.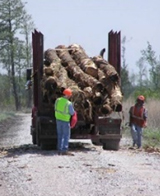 FRA's OSHA Logging Safety Training Video, most recently updated in 2010, is still an excellent training and education tool. This comprehensive, 76-minute DVD is designed to assist logging contractors in meeting the OSHA regulations' employee training requirements. (Logging employees must receive training in handling general logging hazards; safe methods of performing specific assigned tasks; safe use of tools, machines, and vehicles; safety measures which apply specifically to the employer's work site; and understanding of the OSHA logging standard.)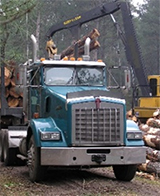 FRA's OSHA Logging Safety Training Video consists of four video segments and covers training requirements under the following headings:

1. General Safety
2. Safe Machine Operation
3. Safe Chain Saw Operation
4. Safe Vehicle Operation
The DVD includes a Video Companion Booklet to help loggers (or others with an interest in continuing education programs) to design a training session around the video. The video and companion booklet (FRA publication # 10-A-4) are available to FRA members for $50 each ($100 for non-members/others).

Visit the following link to find more information on the OSHA Logging Safety Training Video and other excellent DVDs available from FRA: https://forestresources.org/resources/educational-dvds. (Note: To receive the $50 price, members should log in with their member's access password before "shopping" online. Contact FRA's national office for pricing on bulk orders.)

FRA's OSHA Logging Safety Training Video is a valuable resource for timber harvesting operations managers, employees, safety educators, and anyone who regularly visits logging job sites.