Veterans in Forestry Work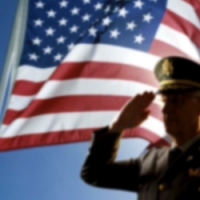 Following the much appreciated Labor Day weekend, it is with great pleasure and honor that I write to you announcing the release of FRA's latest initiative, Veterans in Forestry Work. This initiative grew out of FRA's desire to serve the men and women of our armed forces and to fill the labor gap that continues to grow within the forest industry. Currently there is a strong workforce need in logging, forest products trucking, forestry field work, and work in the mills.
With guidance from our Supplier/Consumer Relations Committee, FRA is working with the National Association of Veteran-Serving Organizations (NAVSO) to place the realities of forestry work in perspective, to direct both veterans and employers to relevant resources, and to help both make the connections they need to move ahead.
While there may be a scarcity of jobs in other industries, the forest products industry has a strong demand for many of the skills veterans receive training in during their service—mechanics, electricians, truck drivers, heavy equipment operators, and other basic skills. But perhaps more important: veterans understand teamwork, goal-orientation, taking responsibility, and self-reliance. We believe both the veterans community and our businesses have much to gain from exploring this connection.
View our introductory video now at Veterans in Forestry Work. Soon we'll be building out the site further with job descriptions and additional resources.
If we can be of any service to employers and jobs seekers, please reach out to us at [email protected], or call me at 202-296-3937.