A Word From Our Chairman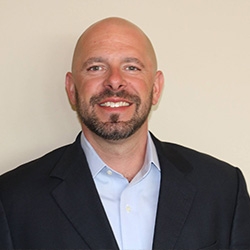 Welcome to the Forest Resources Association page, Woods to Mill. I am excited to unveil this new feature of the website that will give you a glimpse of the latest issues affecting the forestry product supply chain from the woods to the mill.

Through this blog, you will have the opportunity to receive the latest updates from FRA President Deb Hawkinson, our team of expert field managers, and government affairs staff. They, along with guest columnists, will provide you with insights, analysis and commentary on supply chain operations, industry trends, and policies of relevance to you.
For those of you "just visiting," FRA is a near century old trade association representing the wood products supply chain. We have a rich history of service and federal advocacy representing small businesses and organizations including loggers, land owners, equipment manufacturers, mills, consultants and local forestry associations. Our team of experts and policy advocates work collaboratively to advance supply chain operations and implement policies which make forestry supply chain companies more competitive.
I would also like to take this opportunity to extend a personal invitation to all of you to join me at the FRA Annual Conference and Western Region Meeting which will take place September 27-29 in beautiful Coeur d' Alene, Idaho. This is a great opportunity for you to network and hear from industry leaders as we discuss priority issues including transportation, fiber quality and environment, and an overview of national trends. This will also be a great opportunity to meet new team members and thank FRA's Vice President of Public Affairs, Neil Ward, for his 34 years of service to FRA, and Regional Coordinator, Fred Souba for his leadership over the last two years in the Lake States Region.
Once again, I'm excited for this opportunity to share with you the latest industry trends and updates and hope you will subscribe to, Woods to Mill. I very much look forward to visiting with you all at the Forest Resources Association Annual Conference and Western Region Fall meeting. See you soon.