21-S-11
Employee Injured While Trying to Clear Wood Debris from Conveyor System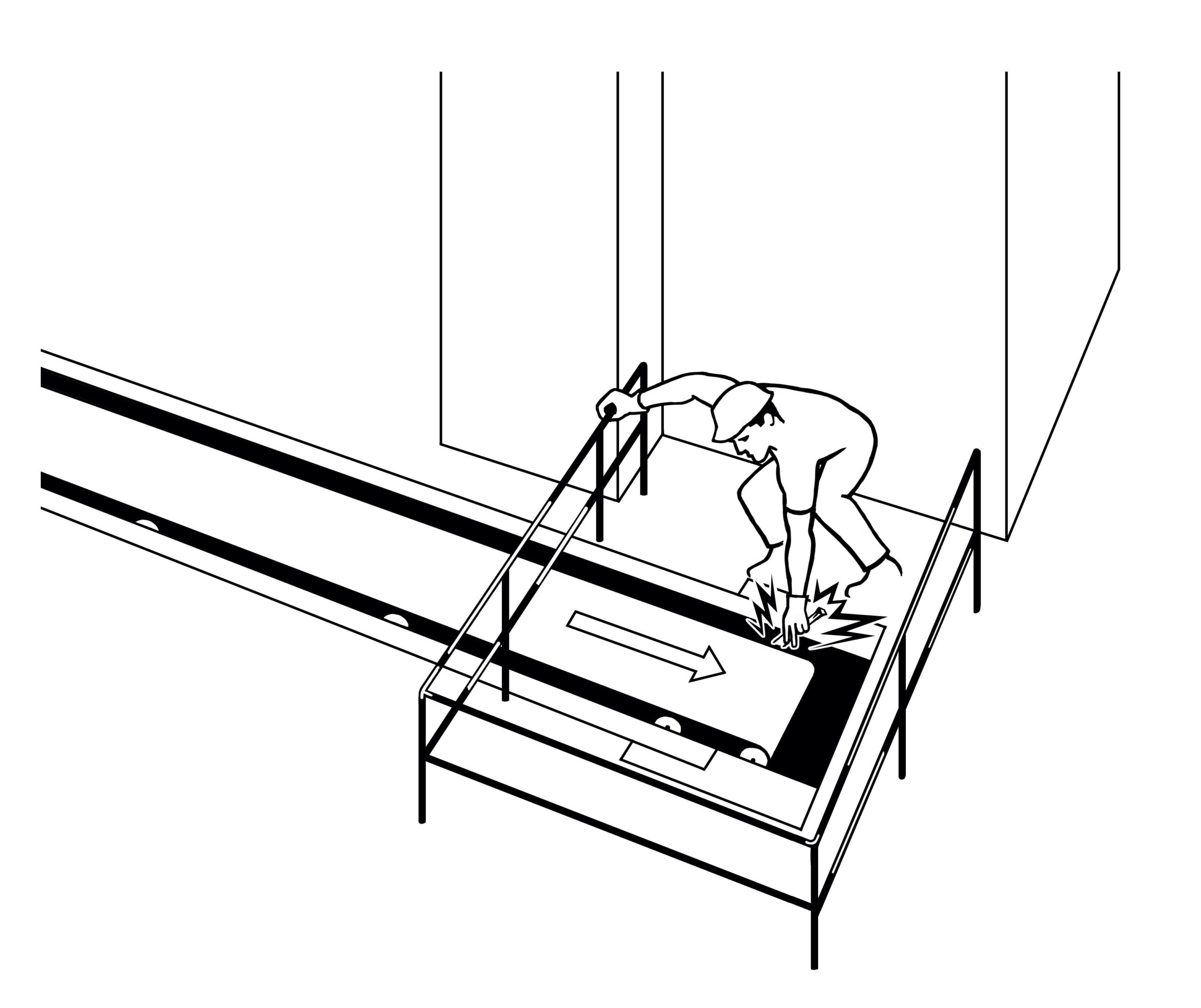 Background:
An experienced employee working at a forest products manufacturing facility in the Southeastern Region began his shift at 7:00 AM on a Fall morning.
Personal Characteristics:
The injured worker was considered a good employee and had 12 years of employment experience with the company.
Unsafe Acts and Conditions:
The employee entered a restricted access area inside the facility and reached into a moving conveyor belt to remove wood debris.
Accident:
The employee was operating a log debarker before sending the debarked logs over to a veneer peeler. The debarker debris was cleared away by a barn sweep conveyor system. The barn sweep dumped debris into the mill's main cleanout conveyer that led to the chipper. The main conveyor system was recessed into the concrete floor to allow for easier cleanup and presented less of a trip hazard. The beginning of the belt sat in a cleanout pit at the far end of the mill. This pit was barricaded off and was a restricted access area in the facility. While inspecting the cleanout conveyor, the employee noticed a small piece of wood under the conveyor belt. The employee climbed over the barricade and entered the pit area while the belt was moving. He proceeded to reach between the belt trough and the cleanout roller to remove the piece of wood debris. His glove got caught on the belt, and his arm was pulled into and around the roller.
Injury:
The employee suffered fractures to both bones in his forearm. The EMS stabilized the fractures and transported the employee to a local hospital. Surgery was performed the following day, and the injured employee was released from medical care after a few days of treatment. A drug and alcohol screening was negative.
Recommendations for Correction:
Never enter a restricted access area without permission
Never reach into a moving conveyor system
Always use a lock out/tag out method while conducting repairs or maintenance on hazardous equipment
Consider safe hand and body placement while working around moving parts or equipment