20-S-22
Worker Killed While Welding Wood Chip Conveyor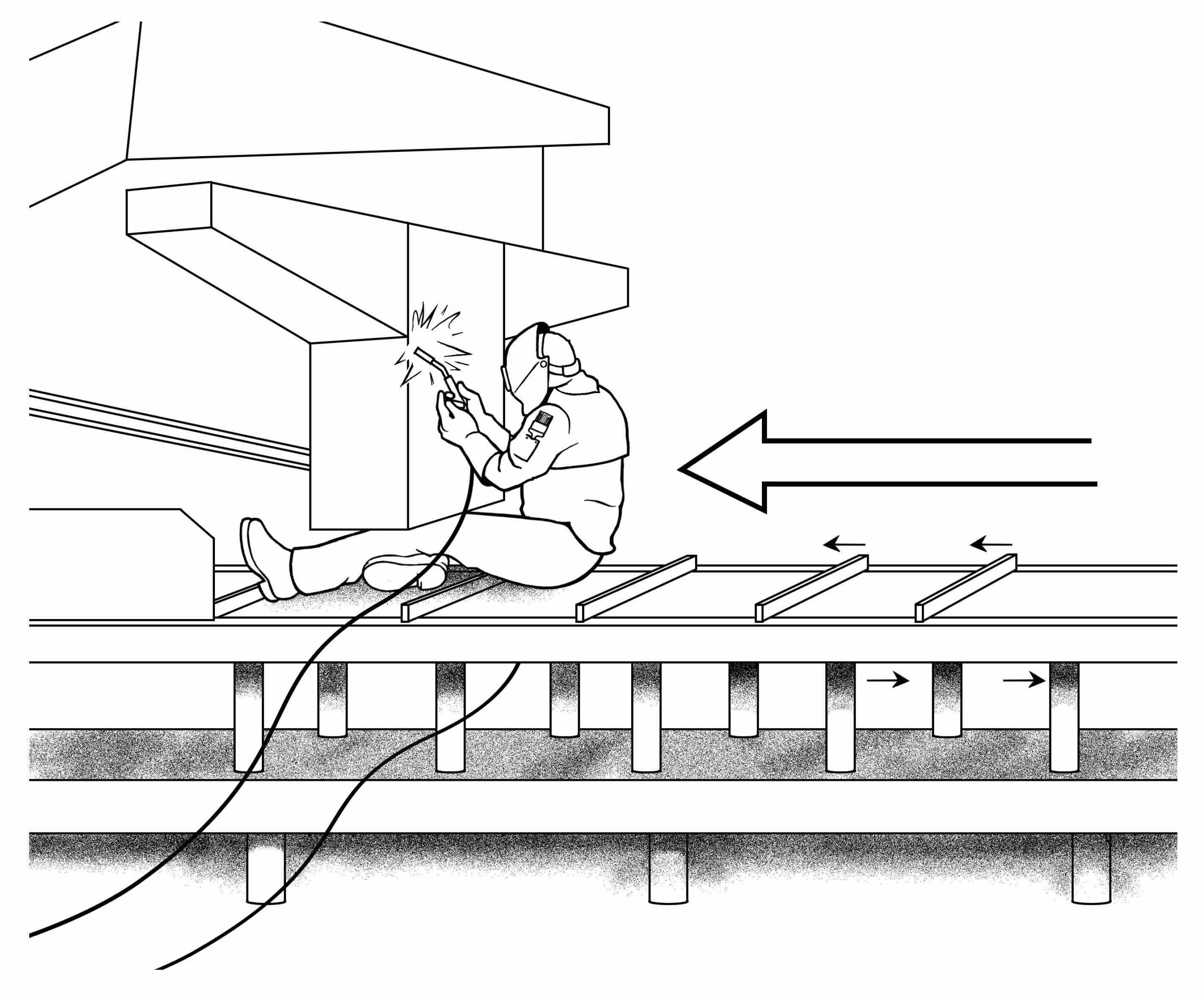 BACKGROUND
On an early spring day in the Pacific Northwest, three journey‐level maintenance workers were repairing a 400‐foot long wood chip conveyor system.
PERSONAL CHARACTERISTICS
The victim, and the rest of the crew, were experienced workers, fully qualified and able to perform their trade without supervision.
UNSAFE ACTS AND CONDITIONS
The victim was sitting on the conveyor belt welding on a funnel cone at the infeed end and blocked from view from the outfeed end, where the controls were located. Another worker was nearby, welding at the infeed end. A third worker was at the outfeed end of the conveyor, installing grooves in the conveyor belt.
The machine's controls at the outfeed end had a lockable 480‐volt switch, but none of the three workers used their individual locks to lock out the switch and prevent its activation. The worker at the outfeed end needed to turn on the machine briefly to reposition the belt. Before doing so, he sent a coworker to see if the conveyor was clear. The coworker saw one worker clear of the conveyor but was unaware of the other worker welding.
ACCIDENT / INJURY
The conveyor was turned on, and the victim was pulled under the metal funnel cone and crushed. He died from the injuries.
RECOMMENDATIONS FOR CORRECTIONS
When performing maintenance, always lock out equipment that can unexpectedly start.
Review and follow lock out/tagout procedures prior to working on equipment. Update procedures when necessary.
Make sure all employees are trained on lock out/tagout policies and procedures.
Conduct a job safety analysis (JSA) for those who must work on or around hazardous equipment. A JSA is a systematic method for identifying hazards associated with the job or task.