20-S-04
Timber Cutter Killed When Struck by Alder Snag Top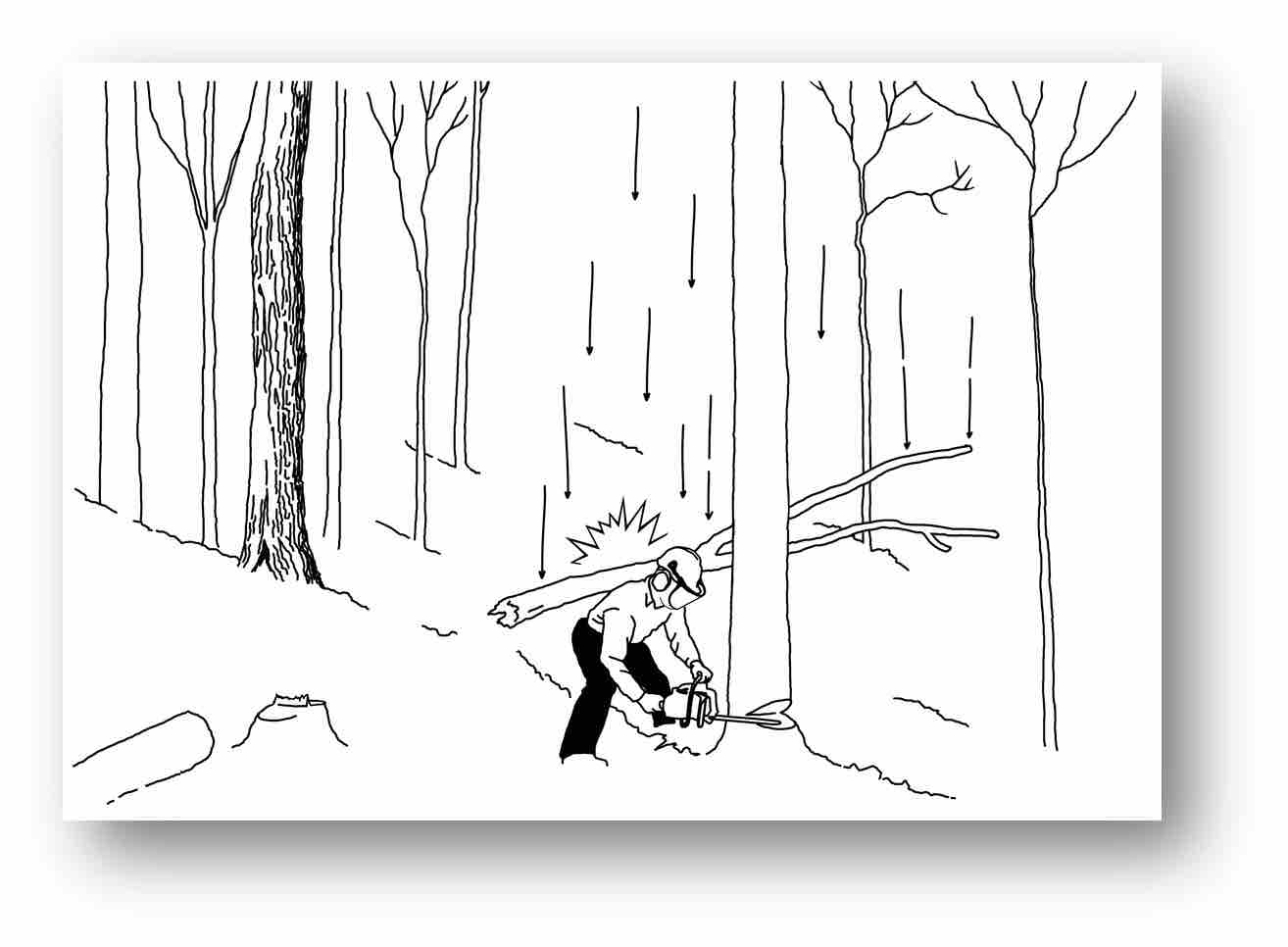 Background
On a September day in the Pacific Northwest, a 49-year-old cutter died after he was struck in the torso by an alder top.
Personal Characteristics
The cutter who was killed had over 20 years of experience in the field.
He was wearing all required PPE.
Unsafe Acts and Conditions
The victim had just felled a 14-inch diameter alder, which was five feet from the base of an adjacent alder that had a broken top. The cutter seemed to be unaware that the tree that he previously felled was potentially limb bound with the broken snag top.
Accident
As the cutter went to start facing up the alder with the broken top in it, the 15-foot long by 9-inch diameter broken top came free.
Injury
The broken top fell about 45 feet, striking the cutter on his left side as he was bent over, causing fatal injuries.
Recommendations for Corrections
Always make a thorough risk assessment of hazards in your work area.
Always utilize available escape paths once a tree is committed to its fall and remain at a safe distance from the stump until all disturbances have settled before proceeding to the next tree.
(Safety Requirement): The person in charge of cutting crews must regularly inspect the work of the cutting crews and is responsible to ensure the work is performed in a proper and safe manner.
(Safety Requirement): Before falling or bucking, conditions such as but not limited to, snow and ice accumulation, the wind, the lean of tree, dead limbs, and the location of other trees, must be evaluated by the cutter and precautions taken so a hazard is not created for an employee. Accumulations of snow and ice that may create a hazard for an employee must be removed before beginning falling in the area, or the area must be avoided.
(Safety Requirement): One worker must not fall a tree or danger tree when the assistance of another worker is necessary to minimize the risk of injury caused by overhead hazards, loose bark, or interlocked limbs, conditions of the tree, terrain or cutting conditions.