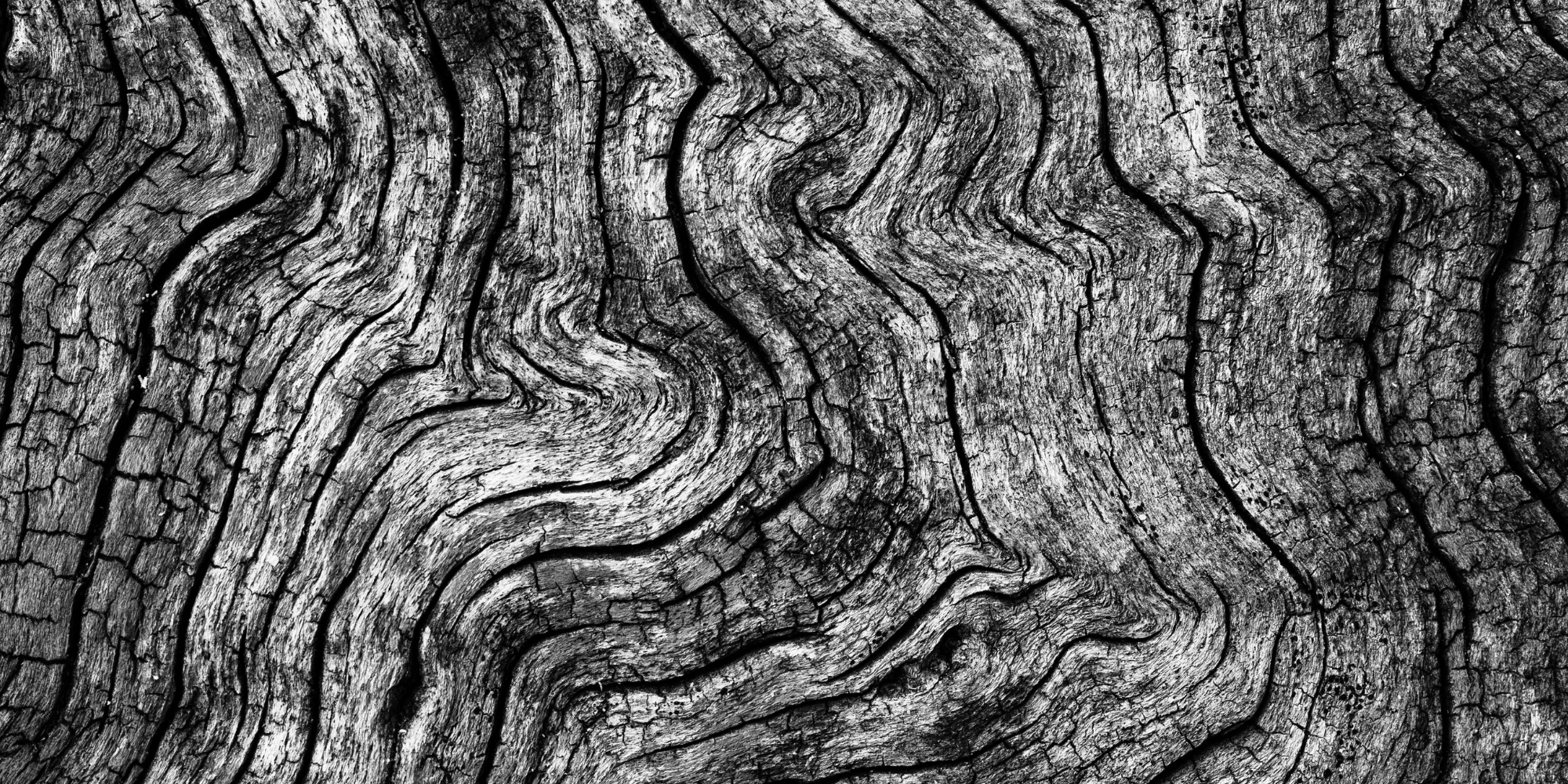 2021 Policy Accomplishments
FRA's Strategic Plan identifies several key priorities for its advocacy on behalf of the industries we serve.
Building Public Policy Engagement
FRA provides an effective member voice in Washington, D.C., defending against threatening legislation and regulation, while advancing public policies that support industry sustainability.
FRA's Strategic Plan identifies several key priorities for its advocacy on behalf of the industries we serve. Our multi-faceted efforts in 2021 targeted those legislative and regulatory priorities.
Guest Worker Visas
Demand for H-2B guest worker visas continued to escalate to record levels, with requests for forestry workers increasing by 30 percent from 2020 to 2021 (Blinn, 2021). H-2B forestry workers are critical to successfully regenerating forests and improving forest health. Every year H-2B forestry workers plant 85 percent of the tree seedlings on public and private lands, and they perform numerous other vital tasks such as timber stand improvement work, pine straw collection, and fire prevention/fire maintenance work. It is essential that the H-2B visa cap of 66,000 be increased through legislative action, to ensure that employers of H-2B forestry workers can hire the labor required to meet the demands of tree planting and fire prevention work.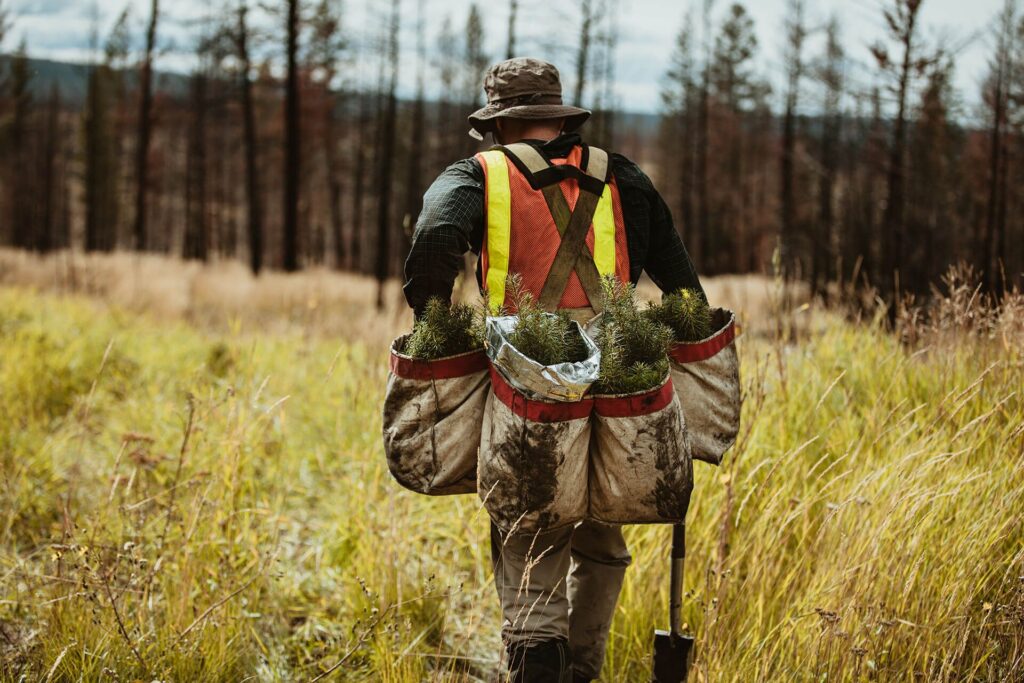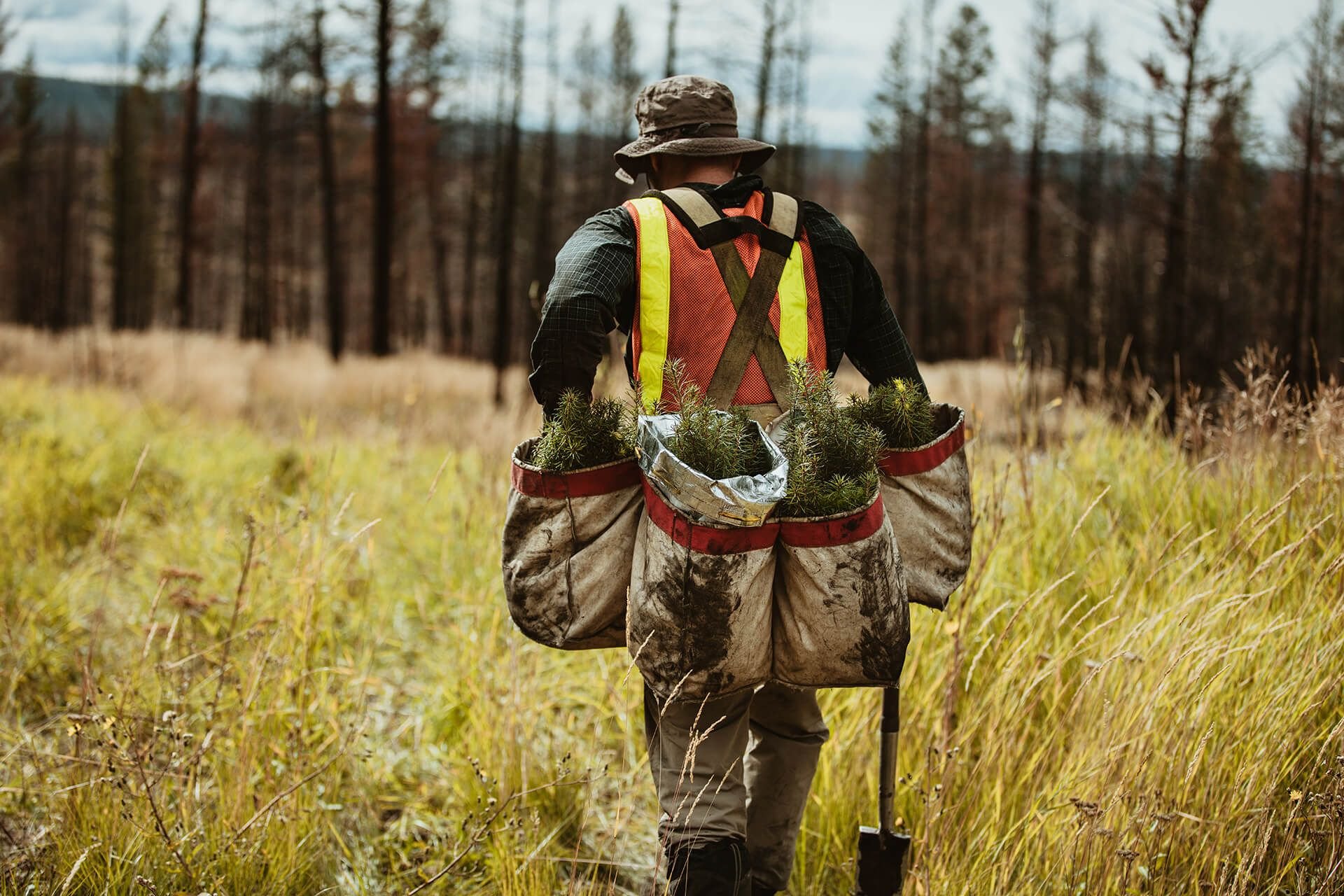 To address the H-2B worker issue in 2021, FRA:
Published an opinion piece in "The Hill" to increase public awareness of the role non-immigrant workers play in regenerating public and private forest lands. "Who's Going to Plant All Those Trees?" highlighted some of the labor issues experienced by employers recruiting workers to plant trees.
Introduced legislation in the House and Senate that would improve access to H-2B forestry workers.

In the House, FRA joined the H-2B Workforce Coalition Steering Committee's efforts to introduce the Returning Workers Exception Act (H.R. 3897). This legislation provides an exemption to the H-2B cap for workers who were in the U.S. on an H-2B visa in the last three years.

Worked with Senator Thune's office to draft and introduce the H-2B Forestry Worker Exemption Act (S. 2207). This legislation provides a five-year exemption for forestry workers to the H-2B cap to address the multi-year tree planting backlog on forestlands.

Included language in the House and Senate Homeland Security appropriations bills that grants the Department of Homeland Security (DHS) authority to increase H-2B visas for employers who can demonstrate they are suffering irreparable damage due to an insufficient number of H-2B workers.
Worked with congressional members and the Department of Labor to expedite approval of Farm Labor Certificate and Farm Labor Employment Contracts for employers seeking H-2B forestry workers. This allowed employers to receive the necessary H-2B forestry workers for the tree planting season.
Were successful, for the first time, in having supplemental H-2B visas released for the first-half of a fiscal year. The DHS implemented a final rule to release 20,000 additional visas early in 2022.
FRA-Supported Infrastructure Bill Provisions
The infrastructure bill included several provisions that FRA had supported throughout the year. In addition to language promoting women in the trucking workforce, the creation of a new federal system for subsidizing sawmills and other wood processing facilities—with $400 million in new financial assistance, and reforestation of Forest Service lands, two provisions target transportation issues.
The Safe Driver Apprenticeship Pilot Program allows 18-20-year-old commercial driver's license (CDL) holders to drive trucks across state lines after completing rigorous operational and safety training.
A favorable provision grandfathers existing gross vehicle weight limits on North Carolina roads that are being converted to interstate highways.
Research
In cooperation with the National Timber Harvesting and Transportation Safety (THATS) Foundation and Great Lakes Timber Producers Association, FRA funded research to assess the efficiency and safety of allowing log trucks to utilize the interstate at legal state weights. A review of accident data showed that log trucks are safer in terms of heavy-truck fatality rates per load. This research will be used to advance the provisions of the Safe Routes Act in Congress.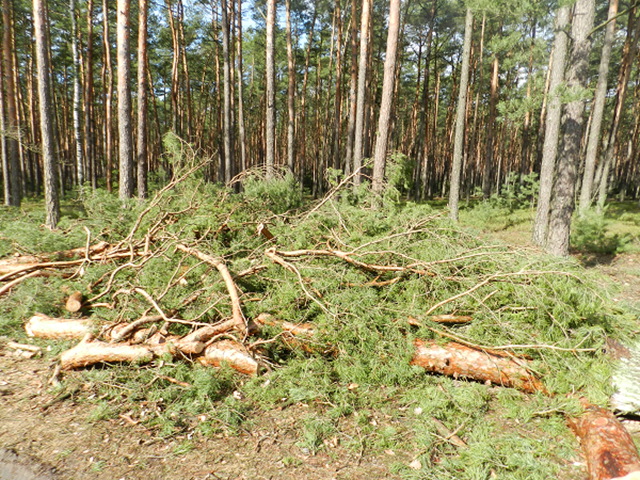 Forest-Based Biomass
FRA continues to promote forest-based biomass as an energy source. In 2021 FRA:
Successfully advocated for the inclusion of appropriations language that directs federal agencies to recognize the carbon benefits of forest-based biomass in both the House and the Senate Interior appropriations bills. This is the first time the House has included forest-based biomass language.
Collaborated with the American Forest and Paper Association, American Wood Council, and National Association of Forest Owners to draft a definition of forest-based biomass that supports all areas of the wood supply chain. This definition has been, and will continue to be, used to brief members of Congress and the administration about what should be included as qualified renewable biomass in energy standard legislation and policy.
Produced a short educational video that complements the FRA State Carbon Report Fact Sheets and demonstrates the importance of forests in mitigating climate change.
Financial Assistance for Logging and Hauling Businesses
Continuing the work already in progress to get discretionary language for timber harvesters and haulers included in the FY2021 spending bill, FRA collaborated with the USDA Forest Service, Farm Services Agency, and strategic allies to develop and implement the Pandemic Assistance for Timber Harvesters and Haulers program (PATHH). The PATHH program approved $200 million in aid to logging and hauling businesses that were financially impacted due to loss of markets caused by the pandemic. FRA received the Forest Service Chief's Award in recognition for its efforts developing and promoting the PATHH program and securing crucial funding for the industry.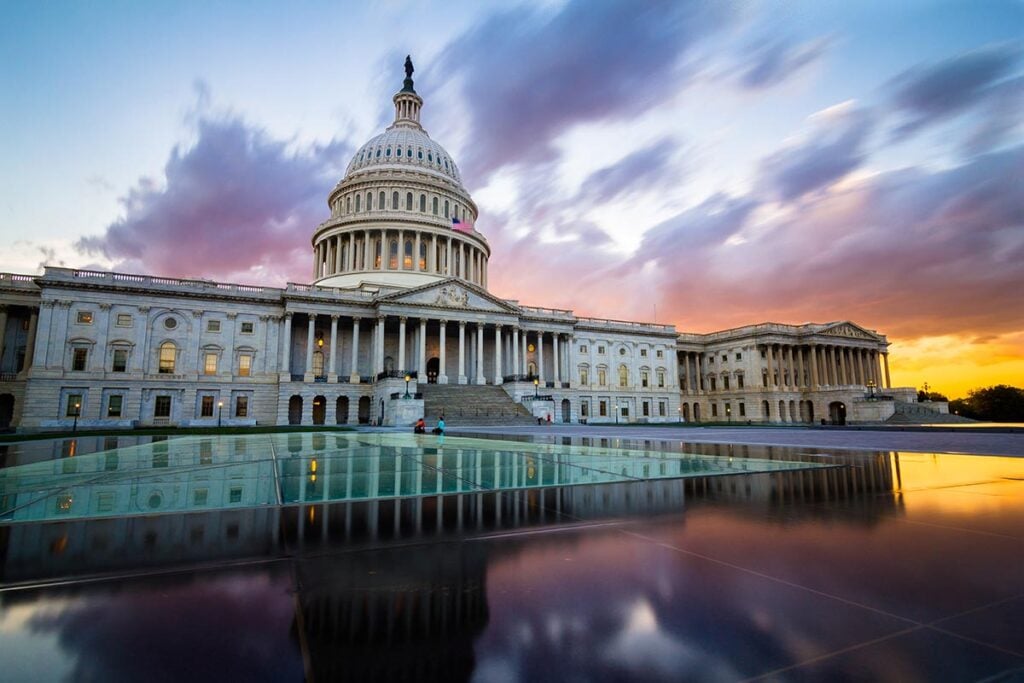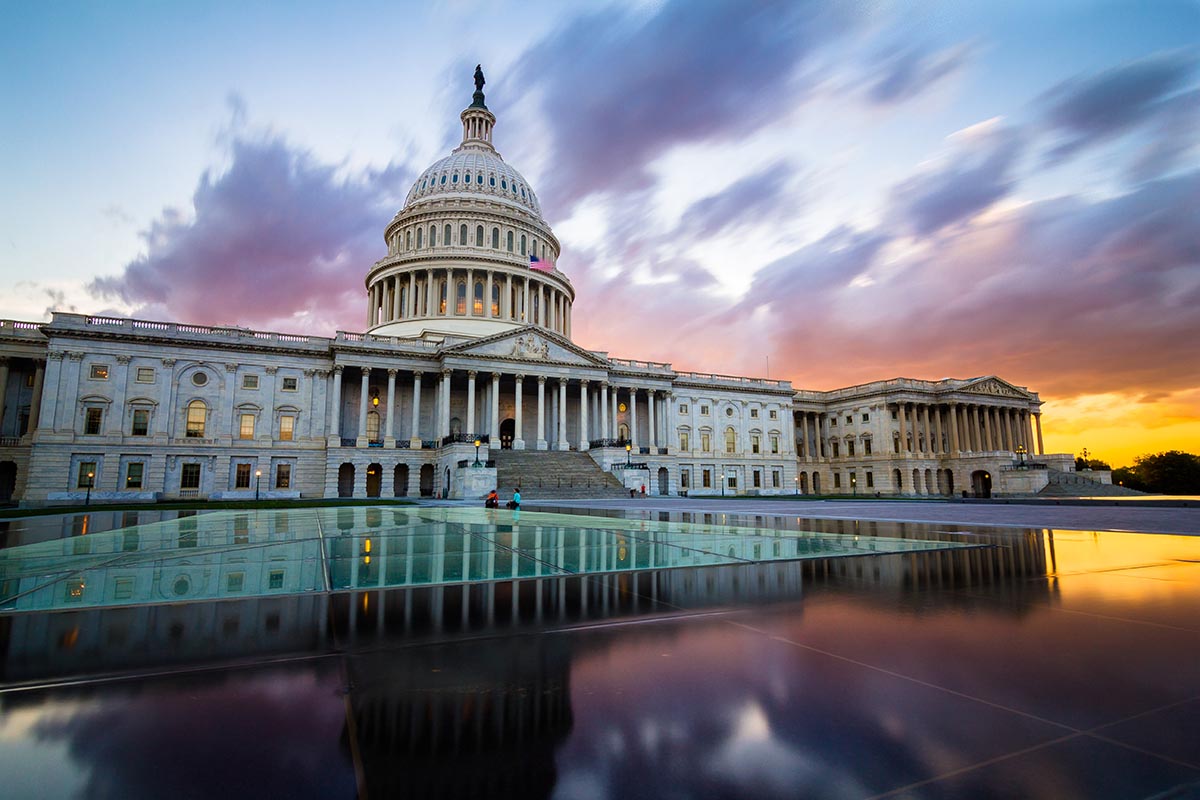 Regulations and Rulemaking
FRA provided comments on several rulemaking fronts over the past year.
—This program allows commercial driver's license (CDL) holders, ages 18 to 20, to enroll in an apprenticeship program with additional rigorous training. After successful completion of the program, drivers will be licensed to operate commercial motor vehicles across state lines. The Department of Transportation will collect data over the 3-year period of the program to assess the safety of young drivers and compare it with experienced drivers.
Partnership for Climate Smart Commodities—This USDA 5-year pilot program incentivizes landowners to implement climate-smart agricultural or forestry practices and supports marketing of commodities produced from these lands. One billion dollars will be made available for the pilot program.
OSHA's Advance Notice of Public Rulemaking for Heat Injury and Illness Prevention in Outdoor and Indoor Work Settings—The Occupational Safety and Health Administration (OSHA) released an Advance Notice of Public Rulemaking (ANPRM) to solicit information from the public regarding the establishment of a federal "heat" standard for indoor and outdoor workers.
Lake States Region Bat Habitat Conservation Plan—The last chapters of the HCP were completed. Michigan, Minnesota, and Wisconsin submitted their respective plans to the Unites States Fish and Wildlife Service for review and public comment.
Waters of the U.S (WOTUS)—The Environmental Protection Agency has proposed to expand the definition of WOTUS.
Endangered Species Critical Habitat—The U.S. Fish and Wildlife Service (USFWS) proposed a rule that rescinds the Trump-era critical habitat rule, changing the definition of critical habitat under the Endangered Species Act.
Virtual Advocacy Day
In September, FRA held its first-ever Virtual Advocacy Day to brief members of Congress on our policy initiatives and seek support. By all measures, the inaugural Virtual Advocacy Day was a success. FRA members participated in 90 meetings, of which 30 were scheduled with members of Congress. The key issues FRA addressed included transportation, biomass carbon-neutrality, and H-2B non-immigrant labor. The success of the event was evidenced by the immediate increase in cosponsors of the legislation we had promoted during the event.
Wood Supply Chain Video
As a result of feedback from our members about the need to effectively tell the wood supply chain story, FRA produced a video that demonstrates the importance of a healthy wood supply chain. The video and the FRA-developed forest supply chain schematic (created in 2020) are invaluable to our objective of educating influential policy makers about the synergy of the wood supply chain from loggers to final products. We encourage our members to utilize these important tools to explain the links that connect each segment of the forest products industry.