Impact of the COVID-19 Pandemic on University of Minnesota Department of Forest Resources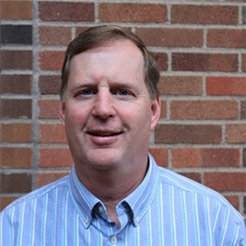 The natural world adapts in the face of change, and so does the University of Minnesota's Department of Forest Resources. COVID-19 has literally transformed overnight how we are approaching our teaching, research and outreach mission. While it is not easy to rapidly adapt to such dramatic changes brought on by the coronavirus, we are making it work. Of utmost importance is ensuring our students, faculty, staff, and community partners remain healthy.
The University of Minnesota has significantly reduced its operations since the outbreak took hold in the United States. What does that mean for us? It means everyone is working remotely. We are conducting our administrative work with video conferencing. Access to campus and research sites is tightly restricted to only essential personnel conducting essential functions. A number of our faculty have time-sensitive field research, such as taking snow melt measurements in northern Minnesota's forests, that cannot be delayed or postponed. Those researchers who need access to their research sites have had to request a formal travel exception. Any faculty approved to visit their research sites are required to following strict social distancing guidelines when doing so—wearing masks in public, keeping at least 6 feet of distance between people, and limiting travel to one person per vehicle.
In what can only be described as a monumental achievement for our faculty, we shifted all our remaining spring semester coursework online in a matter of days. While distance learning is a new experience for many of our faculty and students, the technology available that supports remote teaching has helped greatly in the transition. We are planning ahead so that we will be ready for completely online instruction in the summer and, if necessary, fall semester. We should know by early summer whether we will be able to return to classroom-based instruction this fall. We will deliver the excellent quality education our students expect and deserve, whether online, in person, or perhaps a mixture of both.
We expect the University of Minnesota will be facing substantial financial challenges coming out of this pandemic, and the administration has convened a team specifically focused on forecasting and addressing this. They are developing several budget scenarios based on when we will be able to resume normal operations. The longer students are not able to return to campus, the greater the expected financial impact on the University through decreased enrollment, especially from our international students.

On a more optimistic note, we know that change creates opportunity and spurs innovation by necessity. For example, we are not able to deliver our traditional in-person field sessions at the Cloquet Forestry Center this spring under the current social distancing guidelines and stay-at-home orders. However, canceling those sessions outright would have a negative impact on our students. Many have job offers from employers who expect them to have this training and pulling the courses could result in employment offers being rescinded. These field sessions have tremendous educational value, and our faculty is dedicated to providing this learning experience without sacrificing the quality that has made them so important to our students. For example, Dr. Charlie Blinn, one of our spring field session instructors, coordinated an integrated 'remote' field session with a panel of six forestry experts from the public and private sector where our students learned about their forest management philosophy and strategies. Additionally, several of our alumni and friends have reached out to volunteer, which is a testament to the community we have nurtured. These volunteers have gone into the field camera in hand to record and narrate their evaluations of different forest management approaches, so our students can see through their eyes and consider the thought process behind their management decisions as they are making them. While nothing replaces actual field experience, we are doing our best to provide our students important insight and understanding on exactly the kind of work they will be doing once they graduate.
We stand on uncertain ground, but we are linking arms, so to speak, as a department and as a community, to provide stability for ourselves and each other. We are in this together, and we are going to come out of it together, too. A forest that burns returns anew.