Understanding the "Interconnectedness" of the Forest Products Industry Supply Chain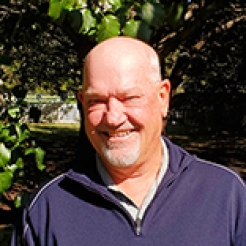 Most, if not all states have designated the forest products industry as "essential services" in our battle with the COVID-19 pandemic. It is easy to understand how towel and tissue, packaging and absorbent products are necessary in today's circumstances. But in recent conversations I have had with non-forest industry acquaintances, they have questioned me on why a sawmill, for example, is considered essential. At that point, I was able to explain to them how the supply chain works, and how each segment is dependent on the others.
But even when you are deemed essential, you must have a market for your products. Many of our markets – particularly those related to housing – have been negatively impacted by the pandemic, and quite a bit of downtime is occurring or planned, which in turn disrupts the supply chain.
In Washington State, while the forest products industry was designated essential, most construction was not. With construction being the primary outlet for lumber and other solid-wood products, demand has fallen quickly, resulting in downtime for many facilities. Concerning the pulp and paper industry in the Western region, the very facilities that make the towel and tissue, packaging, etc. that we need are much more heavily dependent on residuals from solid-wood mills than other regions in the US, so the downtime is much more impactful to them.
Industry organizations in the West have done a good job of trying to educate the key decision makers and media on this issue. A great example of the fruits of their efforts is an editorial from The Seattle Times. As my coworker Eric Kingsley remarked, "This is well done, well explained and well-reasoned. It is a pleasure to see this from the editorial board of an urban newspaper." I agree. Please read the editorial below.
The Seattle Times editorial: Resume residential construction to keep mills, and toilet paper, going