19-S-12
Improper Torquing of Chipper Knives Causes Equipment Damage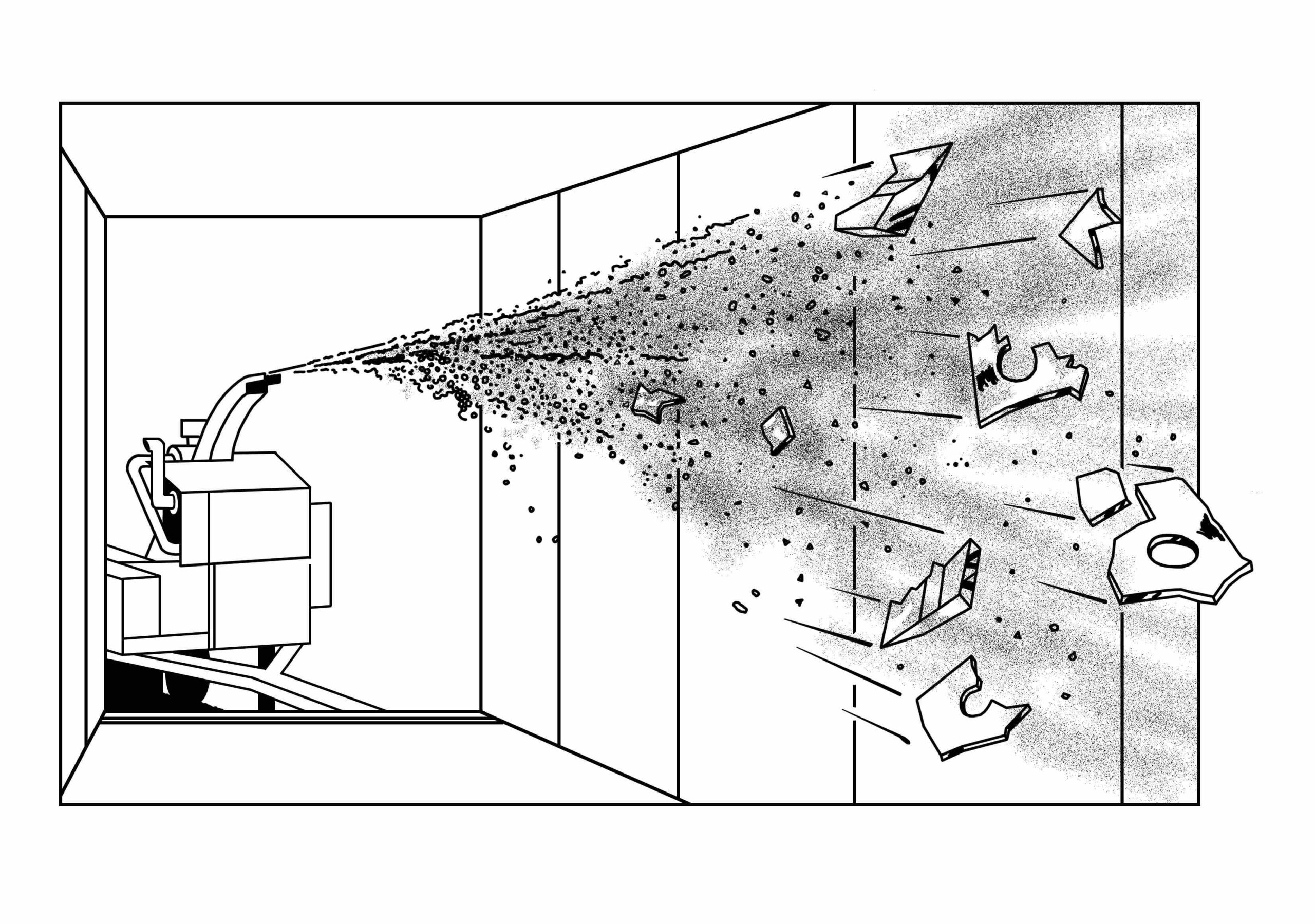 Background
On a fair, summer day in the Appalachians, a logging crew started up their in-woods chipper on a new harvest site.
Personal Characteristics
Two crew members had replaced the chipper knives before moving the machine to the new site. Both were skidder operators with 14 to 20 years of logging experience. They were considered fully trained for the job and wore the appropriate personal protective equipment while changing the chipper knives.
Unsafe Act and Condition
They did not properly tighten the chipper knife bolts and did not check the work once completed to ensure the proper torque.
Accident
When the crew started the chipper and brought it up to full speed, the chipper threw off two of the blades. The metal fragments from the blades blasted through the discharge and the chip van in two places. Additionally, the damage from the flying blades peeled back the ¼-inch steel throat of the chipper for about twelve inches.
Injury
Fortunately, no one was in the path of the flying metal fragments, and no one was injured. The crew did have to drop the chipper belly pan to clean out multiple pieces of broken metal.
Recommendations for Correction
Do not operate or work on chippers without having read and fully understood the operator's manual. Chipper operators must follow the manufacturer's recommendations for safe equipment operation or maintenance. Remember that unsafe operation or maintenance can cause severe injury or death.
Always ensure knife pockets, clamps, etc. are clean and free of wood dust or other foreign material, and torque all bolts, nuts, and clamps to the manufacturer's specifications.
Work carefully and check overall maintenance work after completion.
Make sure that all guards covering dangerous parts of the chipper are maintained.
Never stand or walk near or in front of the chip discharge or separator discharge spouts while the chipper is in operation, and never stand in alignment with the chipper disc during operation.