20-S-09
Deck Hand Killed While Assisting Truck Driver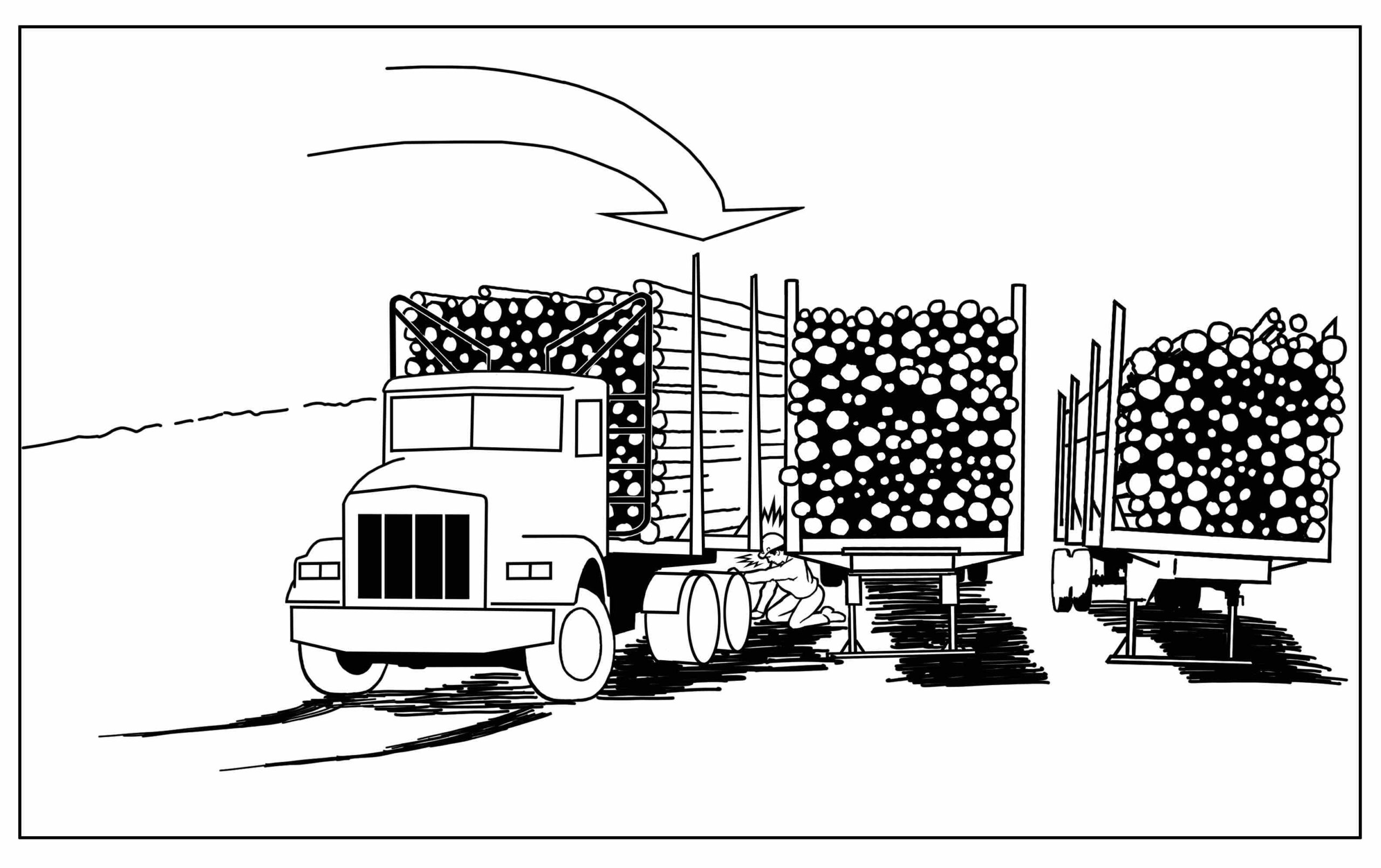 Background
On a clear, dry winter day in the southeast, a deck hand went to assist a truck driver who was spotting loaded trailers for future delivery to market by the highway drivers.
Personal Characteristics
The deck hand was wearing a hard hat and a yellow high visibility vest at the time of the incident. He was considered fully trained to perform his duties.
Unsafe Act or Condition
There were three trailers already spotted, and the truck driver was backing a fourth load beside the others. The trailer being spotted, and the adjacent trailer, were both plantation type trailers, and the bolsters on each are about two to three feet above the ground. There was only four to six inches of space between the bolsters of the two trailers. The deck hand was between the loads, assisting in releasing the landing gear on the trailer.
Accident
As the truck driver backed up to get the trailer on the landing gear, the deck hand's head was caught between the second bolsters of the two trailers.
Injury
The driver did not know the deck hand's head had been crushed and waited for a minute to allow the deck hand to come out from between the two trailers. When he did not, the driver got out of his truck and found the deck hand on his knees with his face on the ground. A nearby dozer operator was summoned for assistance, who called 911 and checked for a pulse. There was no pulse. The deck hand was pronounced dead after the arrival of EMTs.
Recommendations for Correction
Employees should never work in tight areas around moving equipment.
There should be clear line of sight and verified communication between employees before moving equipment when working in close proximity.
Spotted trailers should be placed with adequate room between trailers.