18-S-14
Hunt Club Campfire Burns Adjacent Forestland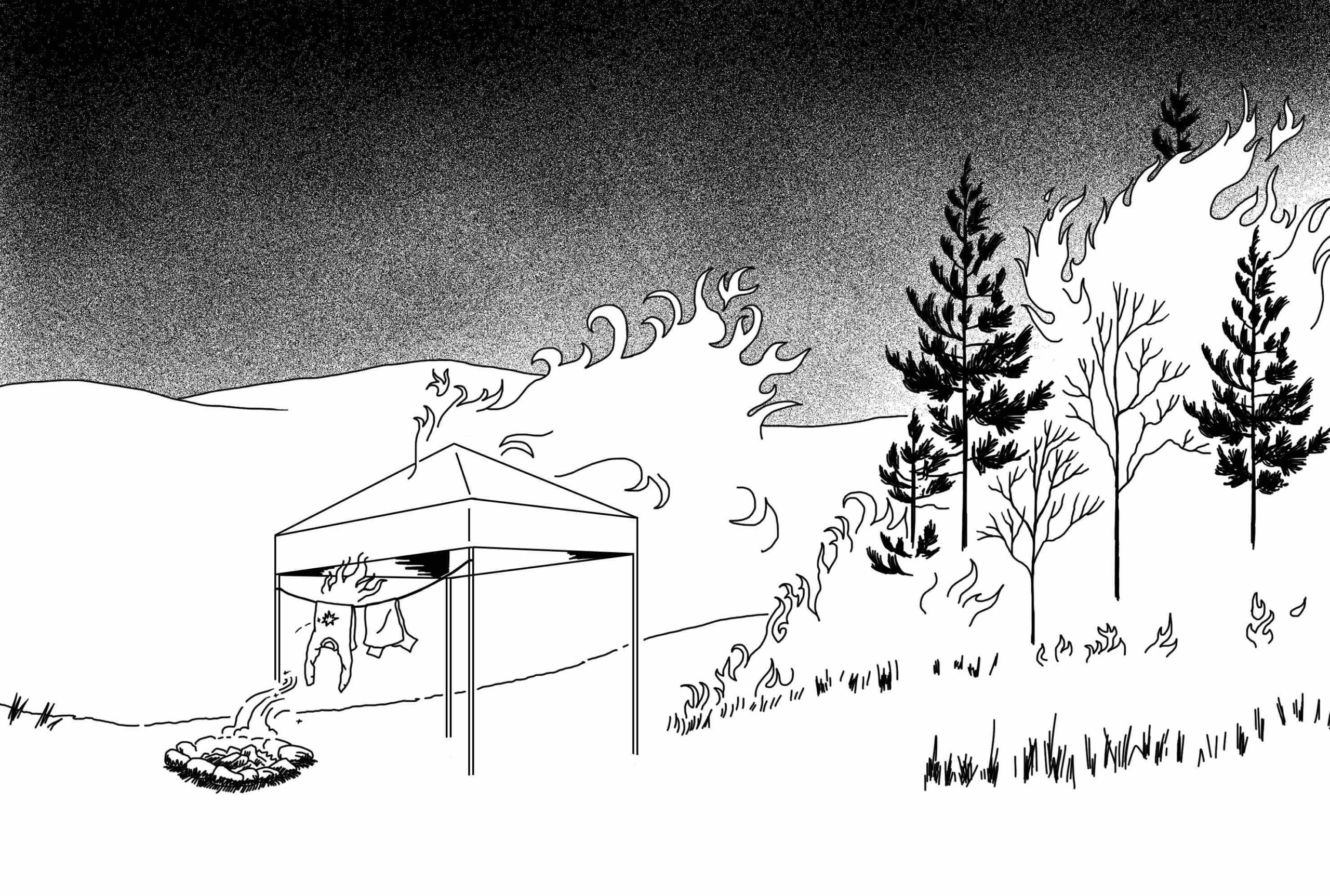 Background
On a cool and breezy winter night in the southeastern U.S., members and guests of a hunt club were camping on a designated site of a leased hunting property.
Personal Characteristics
All seven hunters in the camp were experienced hunters and familiar with the property.
Unsafe Act and Condition
The hunters started a warming campfire and set up a canopy tent alongside the campfire. They strung some damp clothes to dry across one side of the tent.
Accident
In the early morning hours, a few fire embers blew onto a drying shirt which ignited and set fire to the canopy tent. Although it was initially small, the undetected fire spread to the adjacent forestland.
Injury
No one was injured, but the fire caused substantial damage to the leased property as well as the property of several adjacent property owners. Timber damage exceeded $300,000. The adjacent landowners filed suit against the hunt club members and guests to recover their lost timber value.
Recommendations for Correction
Landowners should address campfires in their written leases with hunt clubs to either prohibit fires on leased property or limit fires to designated, cleared areas with containment.
All fires should be completely extinguished prior to being left unattended. As an added precaution, campfires should be discontinued during high-risk fire days.
Hunt clubs should establish an emergency plan that includes phone numbers for local fire departments, sheriffs, emergency dispatchers, and landowners. Site location and directions to the site should be posted so emergency response can be directed to the location.
This incident also highlights the importance of landowner and hunt club liability insurance.