2023 University Series: Iss. 3
The University of Idaho's Response to Addressing Workforce Challenges in the Logging, Fire, and Forest Nursery Sectors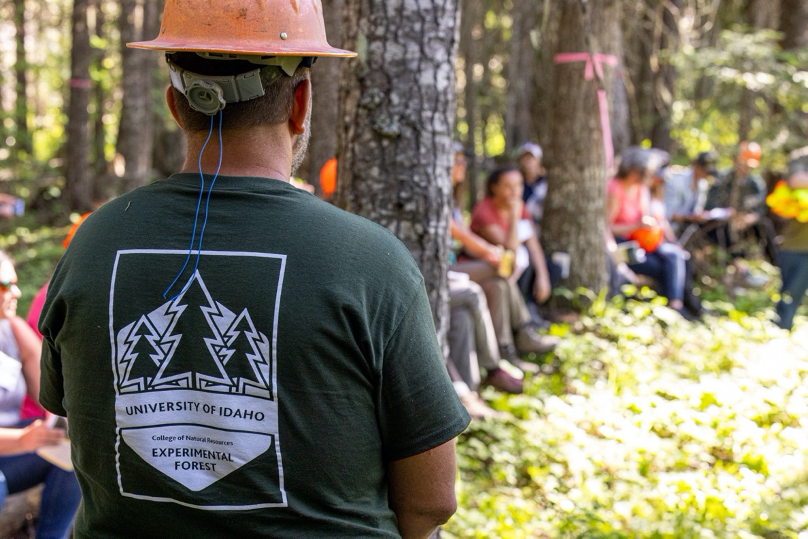 For over 100 years, the University of Idaho has equipped forestry professionals to address the complex challenges facing the sustainable management of our forestlands through our SAF-accredited four-year forestry program. As Idaho's land grant institution, the UI proudly embraces its social contract with the state's citizens and communities to improve the lives of Idahoans through readily available, research-based programs and educational resources. Despite the successes of training professional foresters, logging workforce deficiencies have become a persistent topic of concern for the forest products industry in Idaho. The significant and growing demand for new programs to support workforce training and development within the logging sector prompted UI to pursue new opportunities to address these needs. While training of the logging workforce has historically occurred on the job, increased challenges associated with recruiting and retaining employees have yielded an insufficient number of employees to adequately sustain the necessary skilled workforce. This situation has created a ripple effect that has impacted the entirety of the forest products industry – in Idaho and beyond. 
In response, the University of Idaho's College of Natural Resources (CNR), in close collaboration with industry stakeholders, developed a new two-year Associate of Science (A.S.) degree in Forest Operations and Technology. This new degree offers a unique training and education pathway that directly addresses the logging industry's workforce shortages. Under the leadership of CNR Dean Dr. Dennis Becker, Associate Dean Dr. Steve Shook, and Department Head Dr. Charles Goebel, this and two other associate degrees in wildland fuels and fire, and forest nursery management, were developed in the Department of Forest, Rangeland, and Fire Sciences. As the University of Idaho's first-ever two-year degree programs targeted at bolstering workforce development capacity within the region – the stakeholder and industry response has been overwhelmingly positive.
The new Forest Operations and Technology degree focuses on equipping students with the applied and technological skillsets needed to rapidly contribute to the continued success and advancement of the forest operations and logging sectors following graduation. This training includes a significant field-based component related to the execution of safe and sustainable timber harvests and foundational operational forestry and business coursework. The University of Idaho is uniquely positioned with the expertise and physical resources necessary to deliver this degree and support the logging industry's workforce demands. Students enrolled in this new A.S. degree will benefit significantly from resources available through the expansive 10,000+ acre University of Idaho Experimental Forest (UIEF). The UIEF is a true working forest with active timber harvesting operations, providing ample hands-on learning opportunities for students, including the use of modern mechanized logging equipment. By the fall of 2023, the UIEF will own and operate a modern grapple skidder, processor, and feller-buncher consistent with cutting-edge ground-based logging operations. This development comes as the Student Logging Crew on the UIEF, under the direction of Associate Professor of Forest Operations and Director of the UIEF, Dr. Rob Keefe, celebrates its 50th year in operation and ushers in a new era of transformational and experiential learning opportunities for students. Access to cutting-edge, mechanized equipment provides invaluable teaching and training opportunities for students and directly reflects the continued trend towards increased mechanization noted in the logging industry today. As Dr. Keefe reinforced, "Moving to fully mechanized operations is much safer for our students and consistent with modern forestry."
The success of our students and ensuring they are afforded every opportunity to pursue a rewarding career is at the forefront for us, and we graciously welcome support from industry stakeholders interested in partnering with us in this pursuit. This support could come in the form of scholarships established to increase degree accessibility for potential students or through the willingness to visit the University as a guest speaker and share industry knowledge and expertise with future logging and forest operations professionals. Further, we are continuing to look for opportunities to connect our students directly with industry prior to graduation through internships and after as they enter the workforce, determined to make an immediate positive impact. We are fortunate to have strong relationships with many stakeholders. Still, we are always looking for new opportunities to expand our network, identify how we can best meet industry's needs as a university, and offer ways for industry to partner in these efforts.
For more information or to contribute to the program please contact Dr. Ryer M. Becker via email [email protected].